Each month we recognize one AmeriCorps member as the Member of the Month in the State of Utah. This month we are pleased to present the award to Sarah Bartholomew who is serving with the BYU Family Home and Social Sciences (FHSS) AmeriCorps program. Sarah is a second year MSW student (Master's of Social Work) and is completing her AmeriCorps service within the Alpine School District.
Sarah has worked with children, adolescents, and their families through multiple incidences of intense pain, grief, and crisis. She has been called upon to provide therapeutic support, counseling, and crisis intervention services in situations involving student accidental deaths, student deaths by suicide, and a parent death by accident. In the midst of these crisis situations Sarah has been a beacon of hope and assistance to students and families. Intense grief situations such as these are difficult for any professional Social Work clinician. Sarah has dealt with these situations in a highly competent, professional manner. Additionally, she has done the personal mental health and self-care work required in such situations, that enable her to continue serving others during their times of great distress.
Sarah answered a few questions about her AmeriCorps service to help us get to know her better: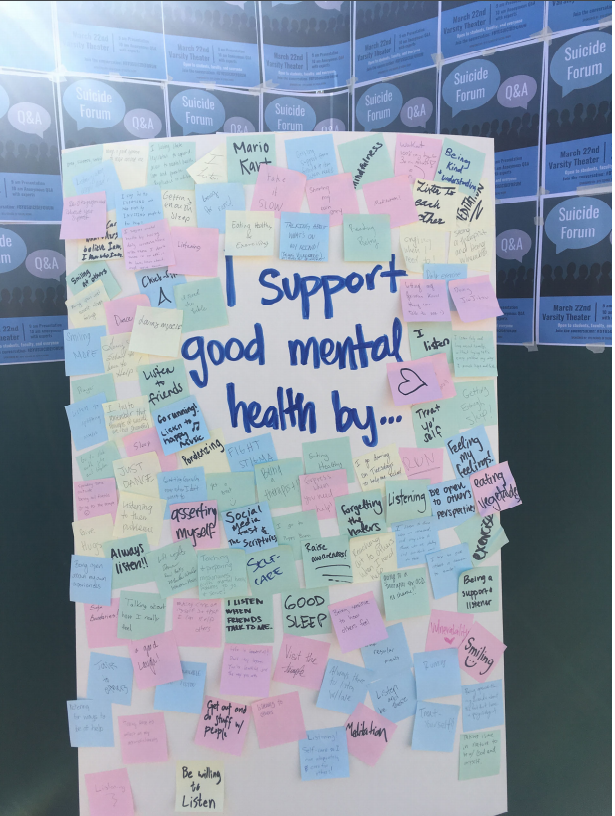 Q: Why did you choose to serve as an AmeriCorps member?
A: When I first started my MSW at BYU, I did not know a lot about AmeriCorps. After hearing what AmeriCorps is and its values, I knew that it was something I was interested in joining. Being able to serve the community and give back even in small ways is something that is very important to me. Being a part of AmeriCorps has helped me become more intentional in the service I give to my community. I joined the BYUFHSS program because it is the one that is directly associated with the MSW program that I am completing right now. I am grateful to be a part of the AmeriCorps program, and for the opportunities I have had as a result.
Q: What has been your biggest challenge?
A: One of the biggest challenges in the last couple of months is learning how to balance my time with the different responsibilities I have. I want to give my all and do my best, but I have learned the importance of taking time for self-care. I have learned that if I am not willing to take the time to care for myself, I am unable to balance my time, and I am not able to help as many people.
Q: What has been your biggest motivation?
A: One of the biggest motivators I have had while working in the school district is being able to help students know there are people who are willing to listen and give the extra help and support they may need. One of the biggest lessons I have learned the last couple of months is the power of validation. Many of the students I meet with do not feel like anyone hears them or understands their problems. I have discovered that when I take the time to listen and validate student's concerns, worries, or circumstances, they feel more motivated to face whatever challenges they need to. I hope that every student has someone they feel they can turn to share their concerns. I also hope that I have been able to be that person for some students in their time of need.
Q: What are your career aspirations and how has your AmeriCorps service prepared you for your future career?
A: I have one more year in my MSW program and then I hope to be able to find a job that continues to work with children, adolescents, and their parents. I have enjoyed my time in the school district and hope that one day I will be able to return to work in a school setting as a social worker. My service in AmeriCorps has helped me learn what school social workers do and has helped me develop skills that will help me in my future career.
We recognize Sarah for her exceptional work and assistance to the students and families she serves within the Alpine School District, and thank her for her outstanding service.