December, 2019
The AmeriCorps Member of the Month for December 2019 is Will McElligott from the Canyon Country Youth Corps (CCYC) program. CCYC Director Christine Nelson submitted the following nomination for Will: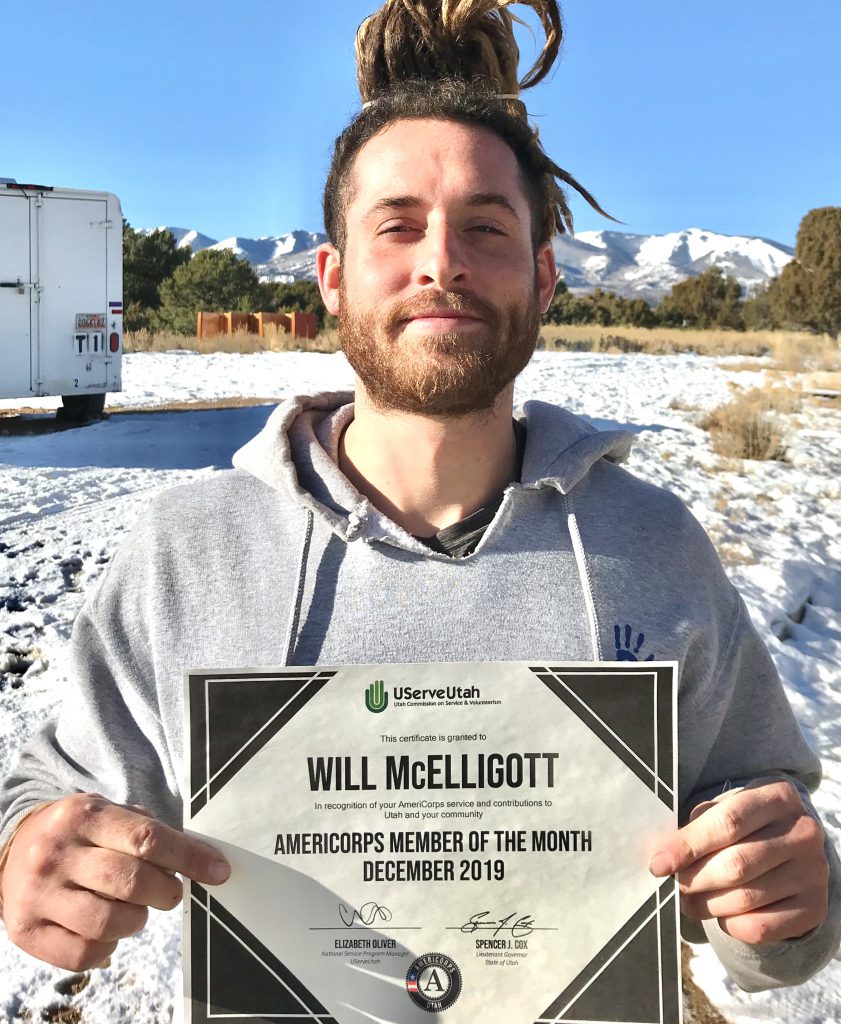 "Will has worked with Canyon Country Youth Corps since the fall of 2017. During his time with CCYC Will has served as a crew member, crew leader, and field boss. CCYC has seen his leadership skills develop during this time. Will is the type of person that never stops working hard when the job needs to get done. Through his time here at CCYC, Will found a way to mentor others to work hard through his actions and ability to step up or step back, when needed. Will builds rapport with those that he works with through hard work, creativity and his love for Southeast Utah. Overall, Will keeps a positive attitude when serving both in the shop and the field. This year Will was particularly dedicated to learning how to maintain and repair CCYC's fleet of chainsaws (which was no easy task as they seemed to continually break during the fall season). It also seemed like there was no task that Will would not take on. He would help members fix a saw, set up their tent or open a bank account. Will is truly a reason for CCYC's success the last few seasons and we wish him all the best as he continues to pursue a career in Natural Resource Management." 
Will has now completed his AmeriCorps service and we are eager to see how he continues to lead and serve throughout his career!
---
What is AmeriCorps?
AmeriCorps is your moment to take the path less traveled, to break the status quo, to stop talking about the problem and be the solution. Join AmeriCorps and you can mentor and tutor kids, rebuild a community after disaster, help veterans, or work with local communities to alleviate poverty. There are thousands of opportunities to choose from, find the one that fits you.
>Learn More