January, 2020
Dr. King once said, "Life's most persistent and urgent question is, 'What are you doing for others?'" The MLK Day of Service on Monday, January 20 is an opportunity to remember Dr. King's life and re-commit ourselves as citizens to answer that question by volunteering to serve one another and our communities.
Every year AmeriCorps members in Utah commemorate this national day of service by participating in projects in their communities. We would like to spotlight a few of these projects that made an impact on MLK Day.
Playworks is a program that encourages the power of play to transform children's social and emotional health. AmeriCorps members act as coaches to build young leaders on the playground. This year, Playworks brought together over 400 volunteers to make dolls for children at Primary Children's Hospital. View more photos on Playworks' Facebook page!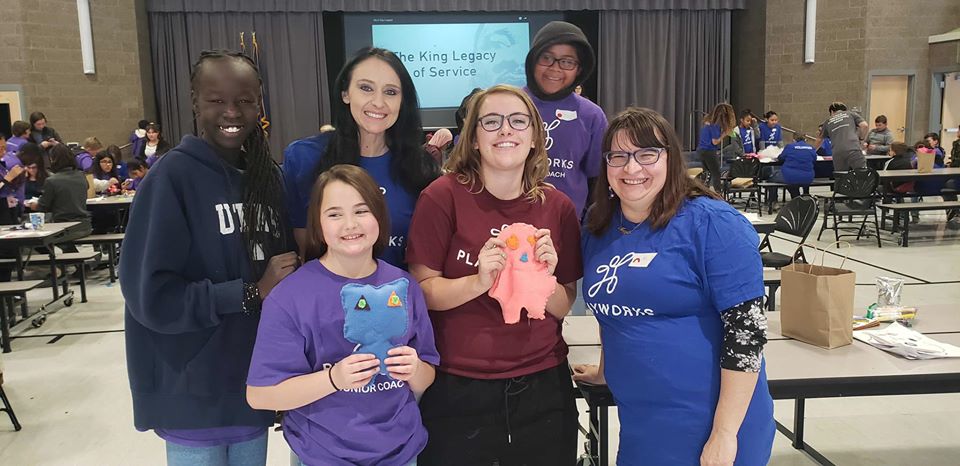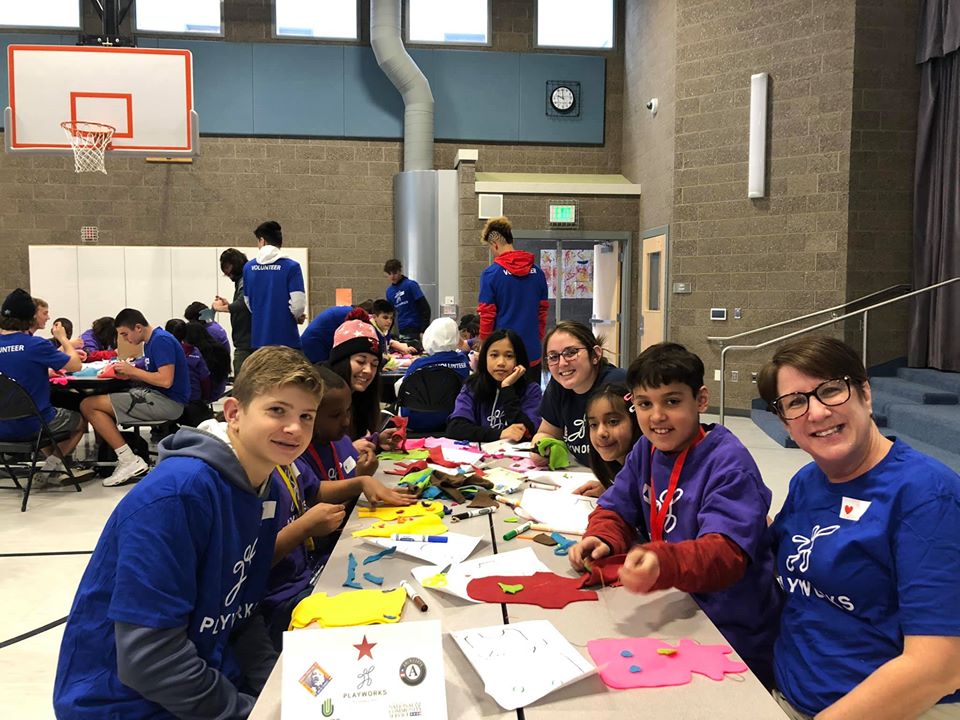 ---
The Utah Conservation Corps (UCC) is an AmeriCorps program made up of members, staff, and partners dedicated to service to our community and environment. They engage in projects throughout the state of Utah that address goals relating to environmental conservation, leadership, education, and sustainability. On MLK Day UCC members turned their focus from the environment to families with babies in the NICU. Members tied fleece blankets and made journals for these families to offer comfort during a difficult time.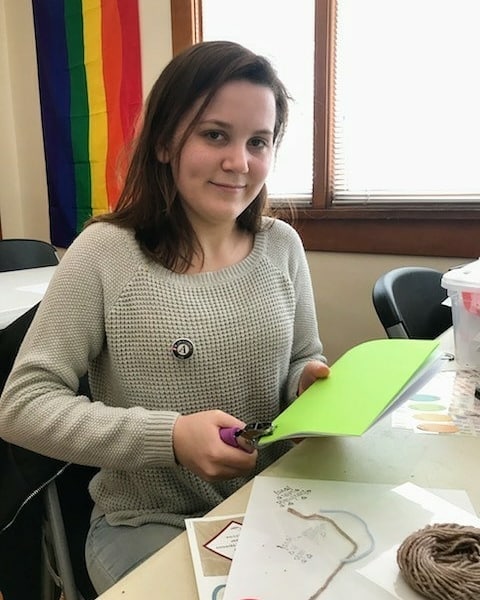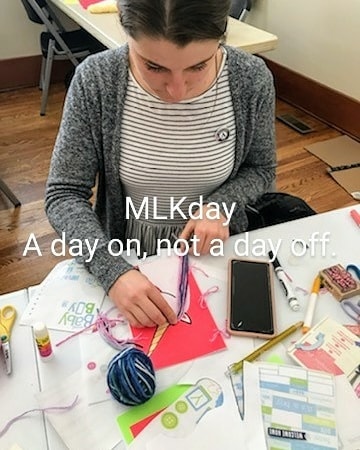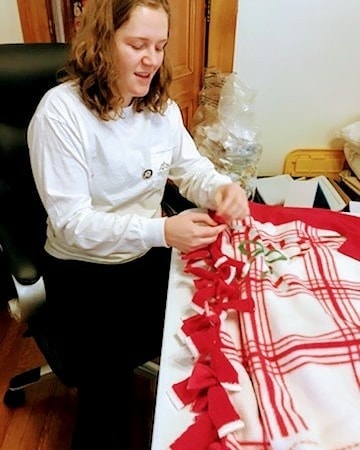 ---
Thirteen members of the Utah Healthcare Corps prepared and served lunch at the Geraldine King Women's Resource Center on Tuesday the 21st. Want to replicate their project? Sign up to serve meals here!
---
AmeriCorps members at the Boys and Girls Club of Utah County participated in Bags to Beds on Saturday the 18th. This project reduced plastic waste while helping those experiencing homelessness in our state.
---
AmeriCorps members serving with Senior Charity Care participated in a "kindness rocks" project. If you spot a kind rock around town, it may be one of theirs! We hope their messages of kindness and encouragement will brighten many days.
---
Members serving with the AmeriCorps Education Initiative of Utah (AEIOU) are placed throughout the state to mentor youth.
One group of members serving with AEIOU made bookmarks to go home with every student with their reading level, made envelopes for the Take Home Reading program, and tied fleece blankets for Primary Children's Hospital.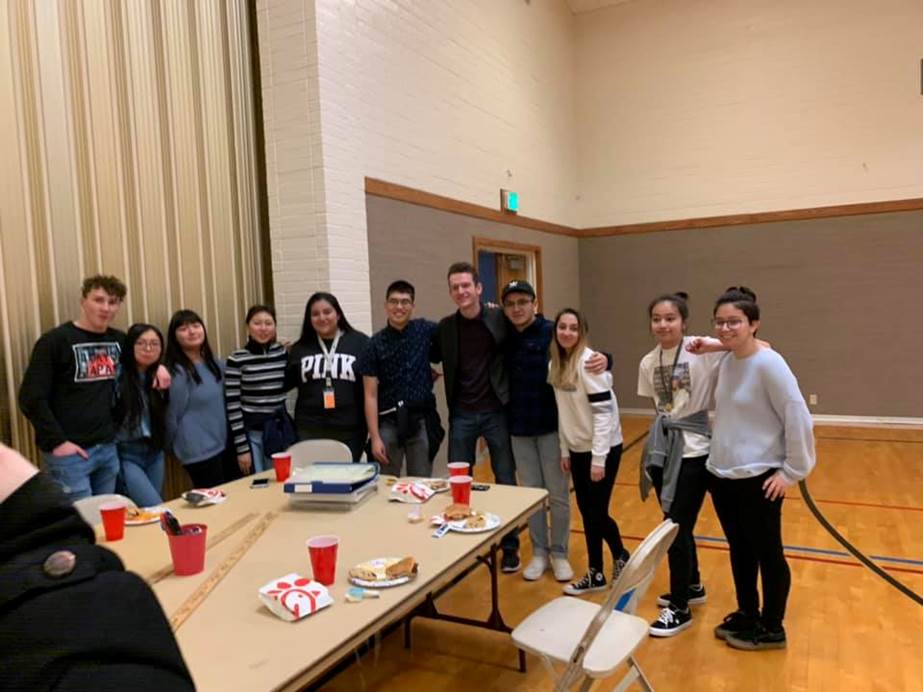 Another group of members serving with AEIOU made valentine crafts, cards, and cookies for the residents of a local assisted living center. Some students even tagged along to decorate doors, play games, and paint nails while listening to stories from the residents' pasts.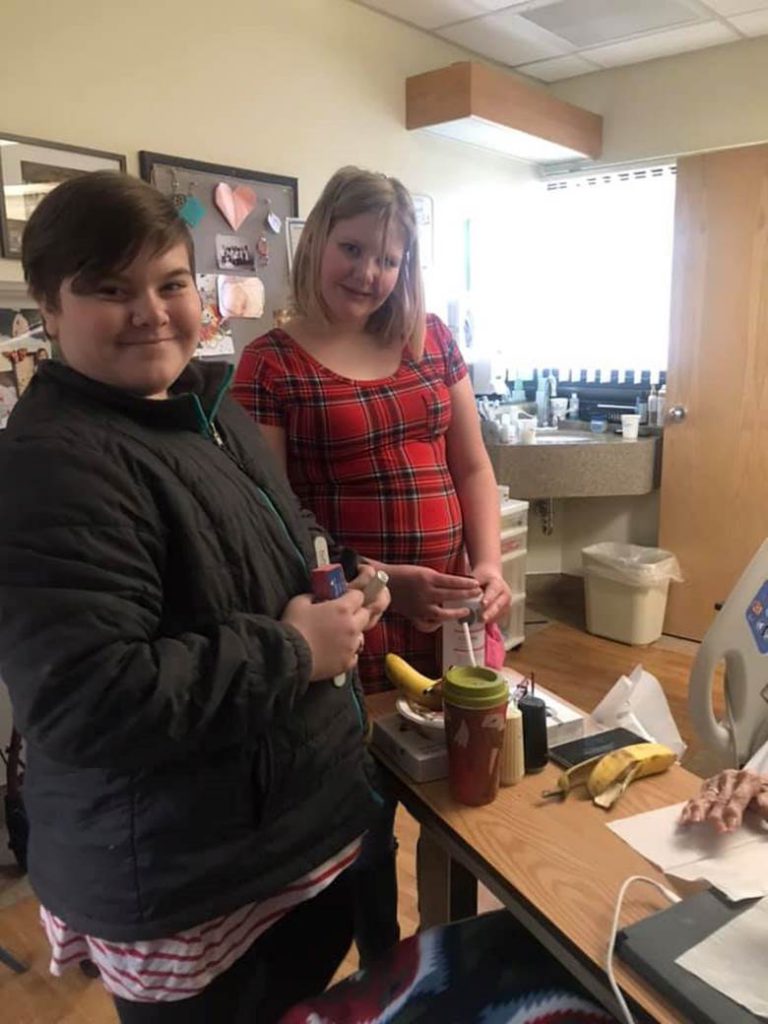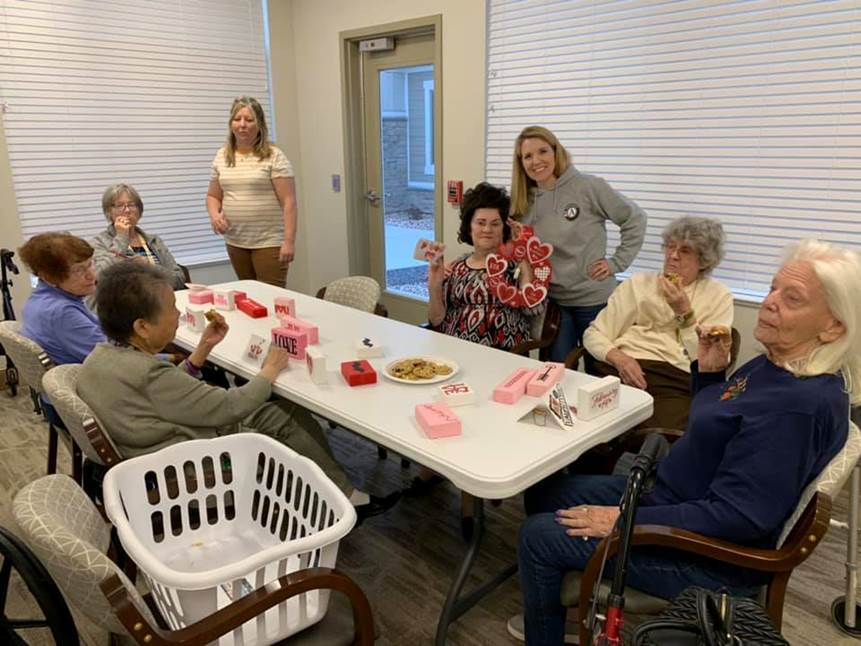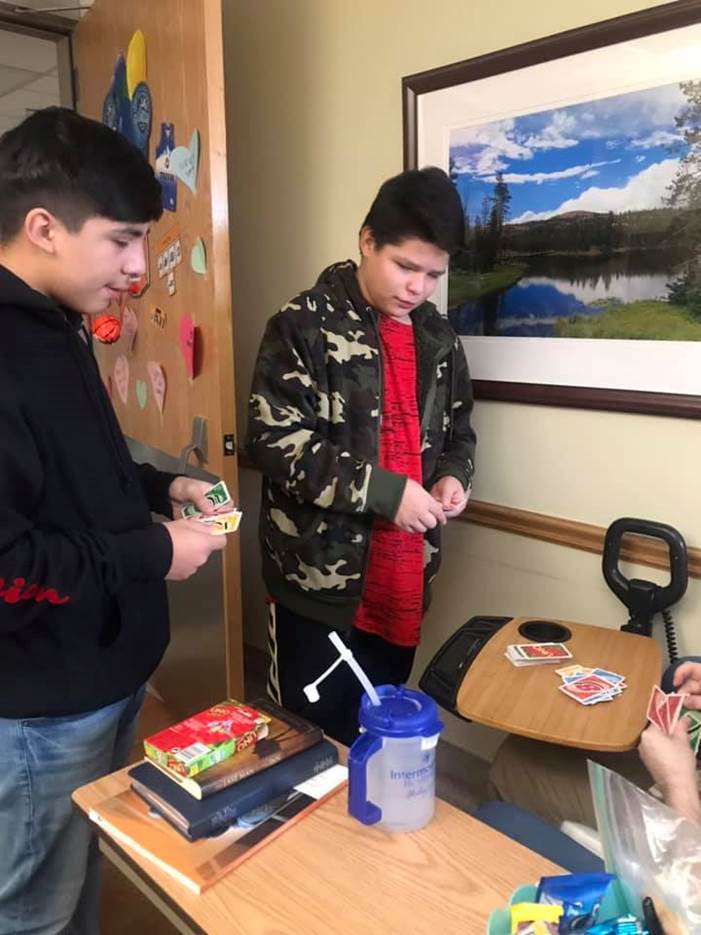 Another group of AEIOU members spent time at Kent's Thriftway in Tremonton collecting enough food to fill the pantry at the Alice C. Harris Intermediate School. Participating students did a great job coming up with creative strategies to get people to donate kid friendly foods!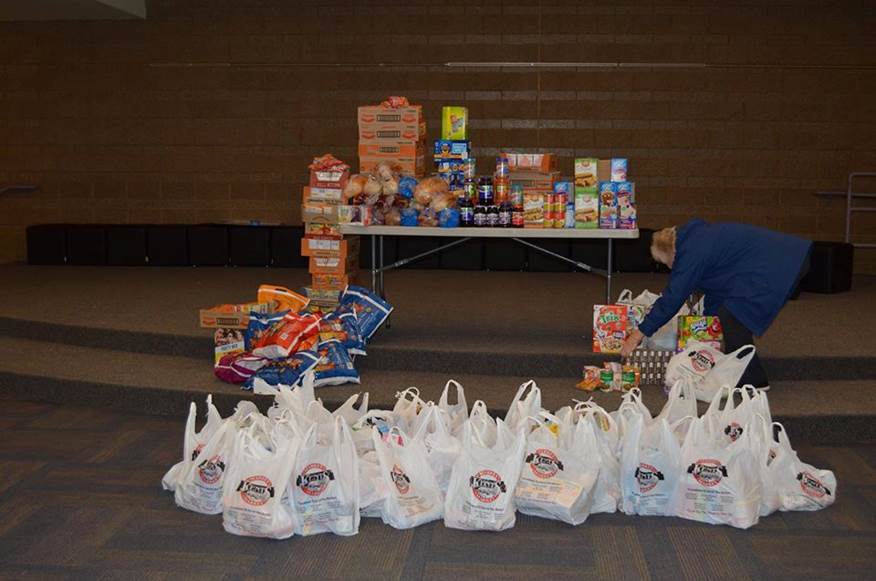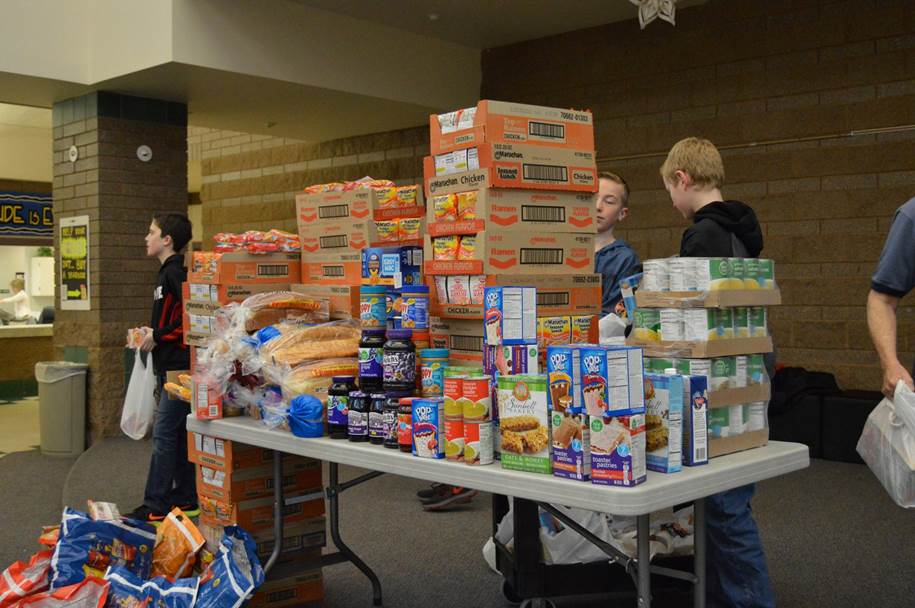 ---
Many other AmeriCorps members also partnered with BYU Y-Serve's MLK Jr Day of Service event and the SUU Community Engagement Event. AmeriCorps members with the BYU Family, Home and Social Sciences program volunteered a total of 179 hours by serving neighbors, serving in their churches, serving organizations, and serving in the community. It was a wonderful day of service with impacts made all across the state.
---
Want to take part next year as an AmeriCorps member? There is no time like the present to join AmeriCorps and "Be the Greater Good." Check out open AmeriCorps positions here!