---
Area Agency on Aging
- Five County AOG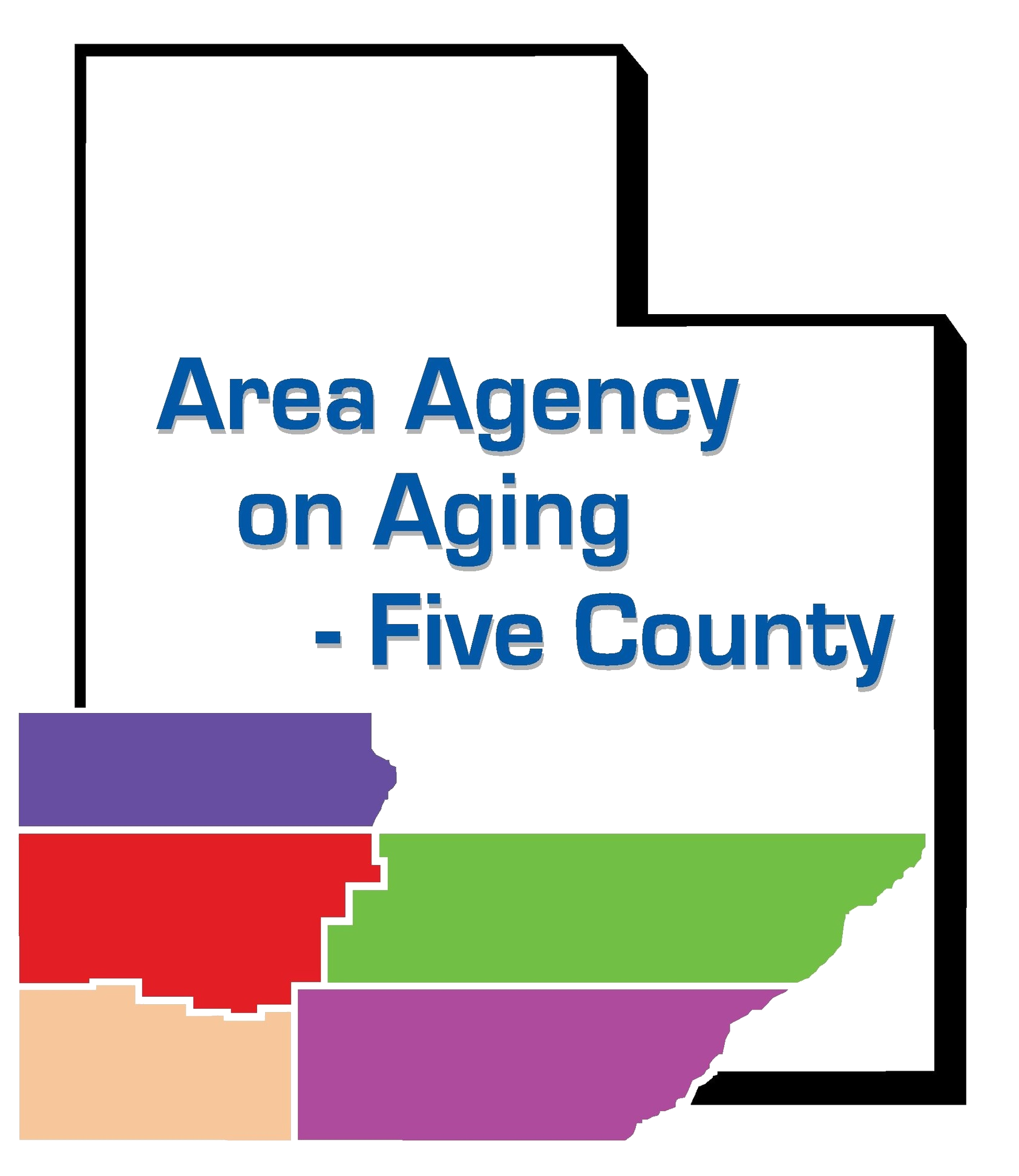 ---
Service Area
This program operates in Beaver, Garfield, Iron, Kane, and Washington Counties.
---
In this program, AmeriCorps members expand ongoing efforts in the areas of outreach, screening, and education of individuals to improve overall health, welfare, food security and financial well-being of residents in Beaver, Garfield, Iron, Kane, and Washington Counties. AmeriCorps members provide non-biased, person-centered support to address risk factors and improve the long-term health and wellness outcomes for low-income, older adults, individuals with disabilities and minorities.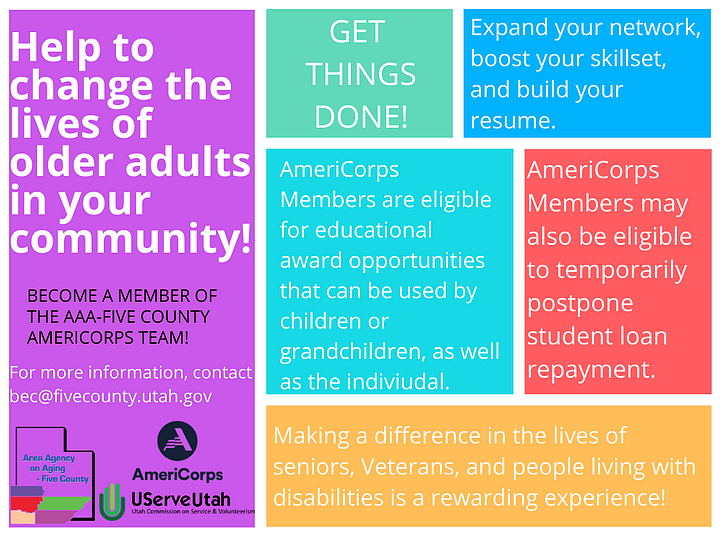 INTRODUCING: AmeriCorps Education Award Program! Now welcoming Volunteers of ALL ages.
---
Many of you are familiar with Area Agency on Aging Five County's volunteer opportunities for older adults, but did you know they have an opportunity for volunteers of any age? In partnership with UServeUtah and AmeriCorps National, they have expanded their volunteer opportunities!
Learn more about the roles you can fill as an AmeriCorps member in this program on their blog. You can help to change the lives of older adults in your community!
---
---
The Area Agency on Aging - Five County AOG's partners & sponsors include:

---