December, 2018
Utah is full of nonprofits looking for volunteers! Volunteers make a huge difference for organizations. According to Independent Sector, the value of volunteer time in Utah is $24.39/hour! At that rate, if you give one hour a week for a year, you would be donating a value of over $1,000 to an organization over a one year period! Find a cause you care about, and learn more about the organizations addressing needs in your community! Here's how:
Head to JustServe.org, and type in your zip code:

Decide how many miles you're willing to travel, and set your distance. Click on "+ more search options" to add your volunteer skills and volunteering interests

Here's where you can learn about new organizations, and expand your horizons! Select an interest to learn about organizations helping animals, disaster relief, refugees, seniors, and more!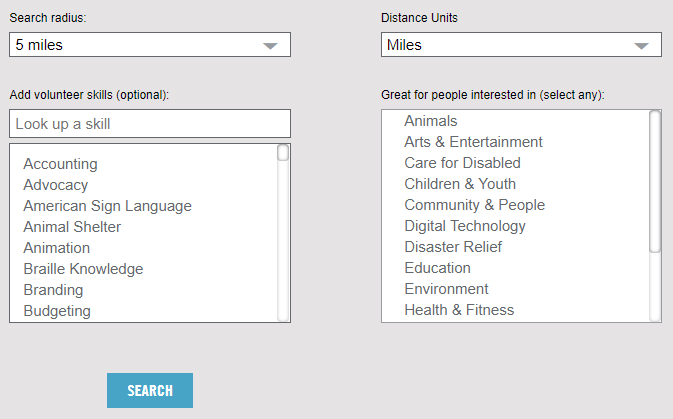 You can also find a way to use skills you have to help organizations in Utah! Are you a photographer? Speak another language? Have gardening or art skills? Find a way to use them to help your community!
---
If you do a project, we'd love to see and share it! If you post to social media, tag @userveutah to spread your cheer even further and inspire others!
If you want to find a volunteer project in your area, head to JustServe.org!