What is the High School Volunteer Award?
UServeUtah will partner with participating Utah high schools to encourage student volunteerism and recognize students for voluntary community service. Students in grades 10 - 12 will have the opportunity to earn Volunteer Award Certificates and a graduation cord for completing service requirements.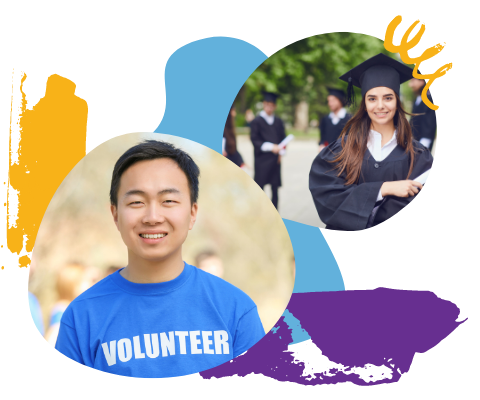 ENCOURAGE your students to enroll+
Share the recognition program with your students. Promote enrollment through your administration, counseling center and teaching staff. UServeUtah will provide you with promotional materials.
MOTIVATE them to volunteer+
Inspire your students to serve. Connect them to volunteer opportunities at school and in their community. UServeUtah will provide a system for students to track their volunteer hours online.
SPOTLIGHT their stories of service+
Help us shine a light on the great work of your students. Identify students with volunteer stories we can spotlight. Share their stories with UServeUtah and in your school's marketing efforts.
RECOGNIZE your students for volunteerism+
Present Volunteer Award Certificates and graduation cords to students completing their service requirements. UServeUtah will provide award certificates and graduation cords to your school.
---
Interested in your school partnering with UServeUtah?
Please contact Judy Hut at jhut@utah.gov