UServeUtah is committed to fostering community engagement among Utah youth. The UServeUtah Youth Council is a youth-driven advisory board made up of young people ages 16-22.
Coming soon! Check back on Monday, January 25th to meet the 2021 Youth Council Members.
Promote service engagement and leadership skills
among Youth Council members
Develop new strategies for UServeUtah to engage youth
Build awareness of UServeUtah and volunteerism among younger Utah volunteers
Organize meaningful service projects across the state
Youth Council members must:
Attend monthly meetings, either in person or online, January - December, 2021
Plan a service project in the community
Attend the Active Engagement Retreat (September 23 & 24, 2021)
Outside of monthly meetings, identify barriers to volunteers (and solutions)
Promote volunteerism and be a good representative of UServeUtah by being an upstanding community member
Prepare a final report/reflection
Leadership training
Opportunities to advocate for their peers and amplify the voices of young people
Opportunities to research, write, and influence policy
Letter of recommendation for higher education or future employment
A Certificate of Service
Volunteers participating in Camilla Yuan's service project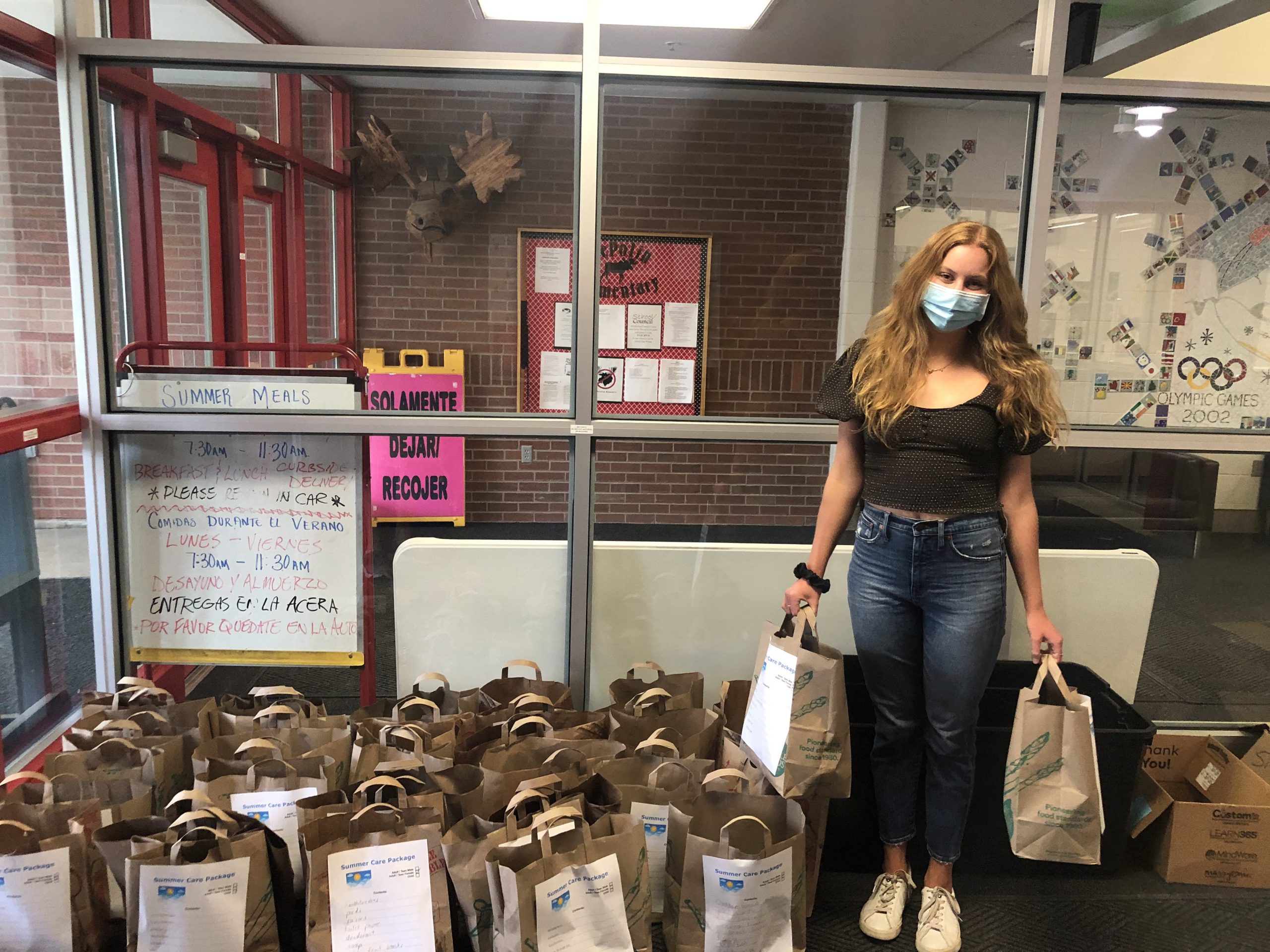 Ava Ford with care packages she assembled for local families.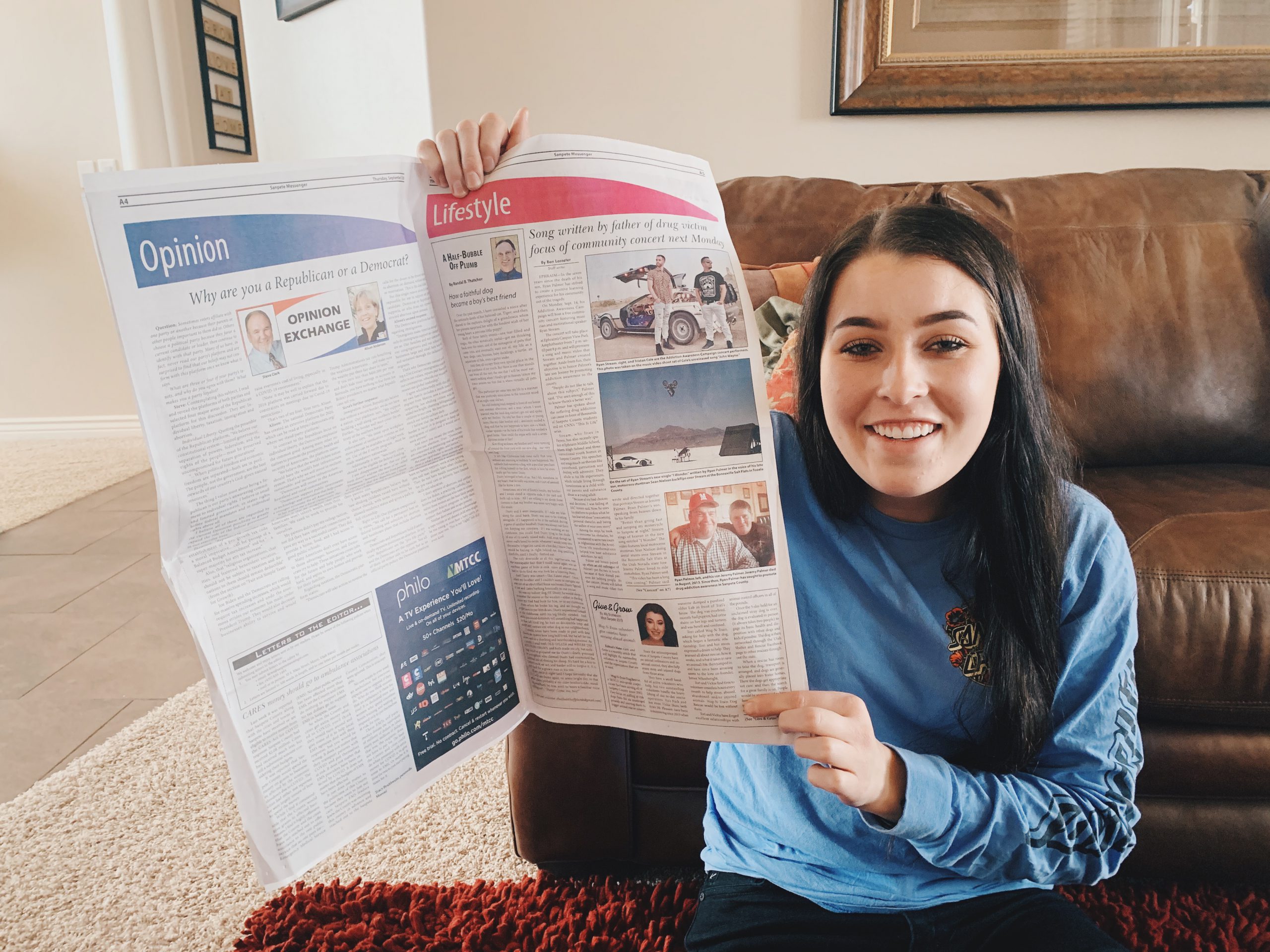 Ally Brotherson posing with her column highlighting local volunteers and opportunities to serve.
---
During the term of service for UServeUtah's 2020 Youth Council, Youth Council members planned and carried out service projects across the state. Many projects were adapted to address new pressing needs due to COVID-19.
We would like to thank the 2020 UServeUtah Youth Council for their service, leadership, and impacts made during this unprecedented year. These young leaders completed projects with a total of over 1,300 volunteer hours.