So you want to volunteer with animals! There is a need throughout Utah for your service. Some opportunities have age restrictions, so be sure to double check. If you find an opportunity you love, be sure to share your service story!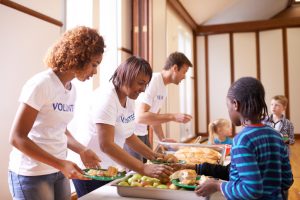 The Road Home – Men's Resource Center, Gail Miller Resource Center & Midvale Family Resource Center
The Road Home relies on volunteers to help us provide programs and services to individuals and families in our community who are working to overcome homelessness. Volunteers assist with a variety of projects, from weekly programs to dinners, eagle projects and kid's activities.
Check out ways to get involved here.
Check out Group Projects Here.
---
The INN Between
The INN Between is primarily a volunteer-based organization that relies on people who are compassionate and willing to share their time and talents. As a volunteer at The INN Between you will help with companionship, activities, meal preparation, housekeeping, organizing, food and clothing, events, marketing, and more. We try to find volunteer opportunities that suit your skills and interests. Learn more, and apply here!
---
Volunteers of America Utah
Volunteers with Volunteers of America Utah impact the lives of approximately 10,000 children, youth, women, and men living in Utah every year. You can find an ongoing opportunity, or sign up to serve meals at the Youth Resource Center or the Center for Women & Children. You can sign up to volunteer on your own, or with a group!
Learn more here!
Check out open position here!
---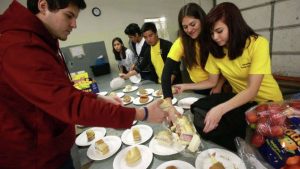 Volunteer at a Food Pantry!
Find your local pantry online, and check out their volunteer opportunities! You can help with sorting food, and building "pantry packs"! Have fun while helping address hunger in your community!
---
Didn't find what you were looking for? Head to JustServe.org to find even more local volunteer opportunities! Type in your zip code, click on "+more search options," and select "Homeless & Hunger" under the "Great for people interested in" column.
If you find a volunteer opportunity you love, don't forget to tell us about it! We would love to spotlight your service!
Share your service story!