September, 2020
When AmeriCorps members begin their terms of service they take a pledge to "Get Things Done." AmeriCorps members are directly serving in communities across our state as mentors and coaches to students, as stewards of our public lands, and as vital providers of and connectors to resources for vulnerable populations in need of healthcare, housing, and mental health services.
Each year, AmeriCorps members participate in National Days of Service on Martin Luther King Jr. Day and the 9/11 Day of Service and Remembrance. This year AmeriCorps members in Utah served over 300 hours to commemorate 9/11 and give back to communities across the state.
AmeriCorps members serving with the AmeriCorps Education Initiative of Utah (AEIOU) participated in a variety of projects. Members helped clean up debris from a recent storm, delivered treats to servicemen and women, made masks for students, served children with learning disabilities, made school essentials kits for students, participated in a cemetery cleanup and archiving project, a trail clean up, library service, and one member even donated blood!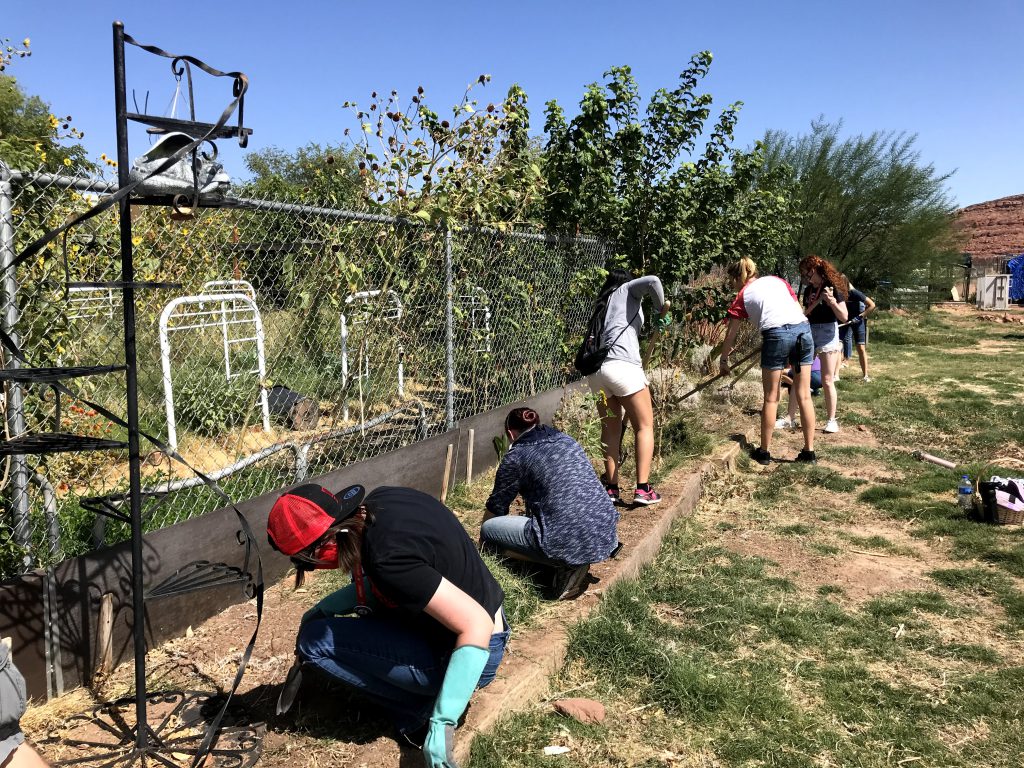 AmeriCorps members in St. George supported the Switchpoint Community Resource Center by clearing weeds and plating flowers in the gardens. AmeriCorps members are not afraid to get their hands dirty in the name of service! In nearby Cedar City, AmeriCorps members serving with the Utah STEM Initiative program participated in an outdoor cleanup to beautify the community.
Speaking of getting hands dirty in the name of service, the Utah Conservation Corps is comprised of AmeriCorps members dedicated to protecting, restoring and enhancing our environment. AmeriCorps members in this program participate in construction and maintenance, noxious weed removal, habitat restoration, fuels reduction, environmental education, and volunteer management. On the day of service AmeriCorps members spent the day weeding and harvesting at the Utah Conservation Corps Urban Community Farm. They harvested 30 pounds of tomatoes and weeded 6 raised beds! This service has helped address food security and student hunger on the Utah State University Logan campus.
The BYU Family Home and Social Sciences (BYU FHSS) program hosts AmeriCorps members from the BYU FHSS student body to increase the capacity of non-profit mental health and substance abuse treatment facilities. These AmeriCorps members stepped back from their specialized service and addressed broad community needs to commemorate the 9/11 Day of Service. Members participated in a variety of projects including gardening, serving meals and purchasing groceries for those in need, picking up trash in the community, providing childcare, and providing rides for seniors. Members reported being more aware of needs in their communities and feeling gratitude that they were able to serve.
The Utah Healthcare Corps is comprised of AmeriCorps members working to improve health outcomes in the areas of immunization, diabetes, insurance enrollment and reduction of health disparities for special populations. Members work to reduce barriers to healthcare and expand services for the medically underserved. On this day of service Utah Healthcare Corps members assembled flu kits to be distributed to Utah's community health centers.
Salt Lake County's Most Vulnerable Populations program utilizes AmeriCorps members in a variety of agencies that help the homeless obtain housing, provide assistance to the formerly homeless, and connect them to other mainstream services to increase self-sufficiency. On the day of service AmeriCorps members assisted the New Roots Refugee Farm by harvesting vegetables that will be sold at farmers markets.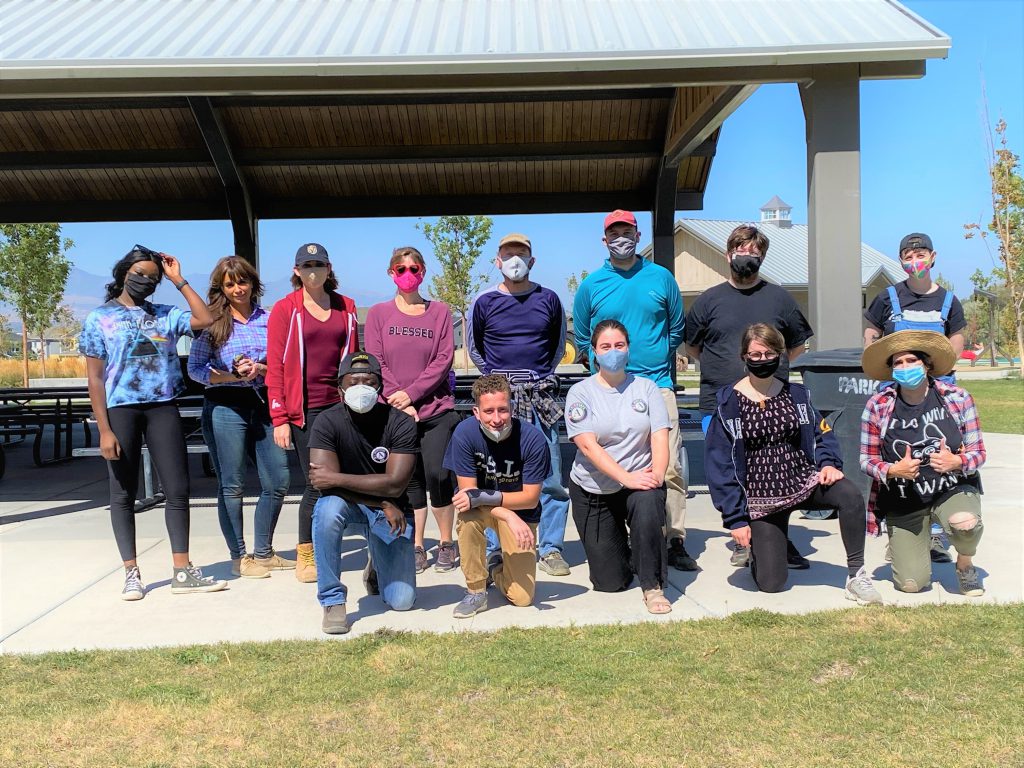 ---
We would like to thank all AmeriCorps and community members for their service on the 9/11 Day of Remembrance. Every act of kindness makes a difference!