---
Our purpose is to enable individuals, communities, and organizations in Utah to benefit from the service, power, skills, and passion of volunteers. 
•
Our mission is to strengthen Utah communities through the power of service and volunteerism. 
•
Our vision is to have vibrant productive communities with active engaged individuals.
---
---
UServeUtah, the Utah Commission on Service and Volunteerism, was created by state statute in 1994 and is comprised of 20 members representing local government, community based organizations, and statewide networks, as well as 8 staff. As the state's central coordinating body for service and volunteerism, the Commission is responsible for developing, implementing, and sustaining a vision and culture of civic engagement and national and community service within the state.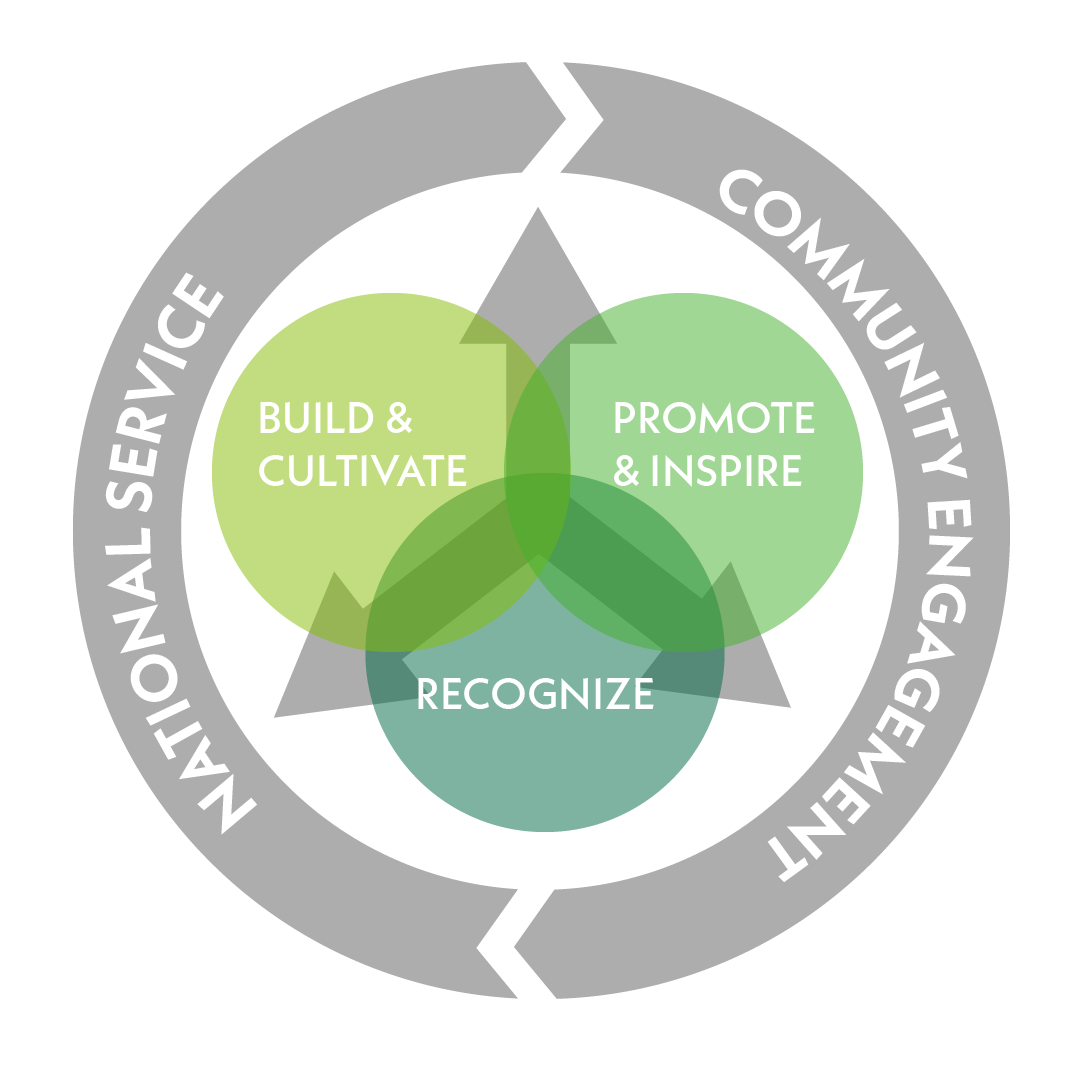 This year AmeriCorps, the Domestic Peace Corps, will engage more than 80,000 Americans nationwide in intensive, results-driven service in areas of critical need. UServeUtah administers all Utah AmeriCorps State grants and manages the Utah program portfolio comprising 10 AmeriCorps programs that target underserved populations in the focus areas of Economic Opportunity, Education, Environmental Stewardship, Disaster Preparedness, Healthy Futures, and Veterans and Military Families. In the 2015-2016 grant year AmeriCorps programs recruited over 23,000 volunteers who gave over 250,000 hours of service with an estimated value of over $6.2 million dollars.
---
UServeUtah seeks to establish a strong infrastructure to support volunteers in Utah and functions as a consultant, and training resource to build and cultivate organizational capacity and increase volunteer utilization. UServeUtah also actively promotes volunteerism and is committed to creating ways for Utahns to identify and engage in quality volunteer and service opportunities. A primary aim of UServeUtah is to help organizations successfully use service & volunteerism as a strategy to fulfill their mission as well as increasing the number of highly skilled and long-term volunteers serving in Utah.
UServeUtah accomplishes this by (1) providing successful statewide trainings that ensure organizations are prepared to use volunteers effectively, (2) supporting businesses in creating employee volunteer programs throughout the state, and (3) helping local municipalities recognize and utilize volunteers as an effective means of addressing community needs.