---
Working to address the immediate needs of individuals or a community, often involving contact with the people or places being served.
---
Direct service is one of the most well-known pathways and might be what comes to mind first when you think of community engagement. If you are interested in direct service, you likely want to engage directly with the communities or places you want to serve. This engagement can look different for everyone, but typically it involves giving personal time, energy, or resources to address the immediate needs of the issues about which you are passionate.
---
Access the Direct Service Toolkit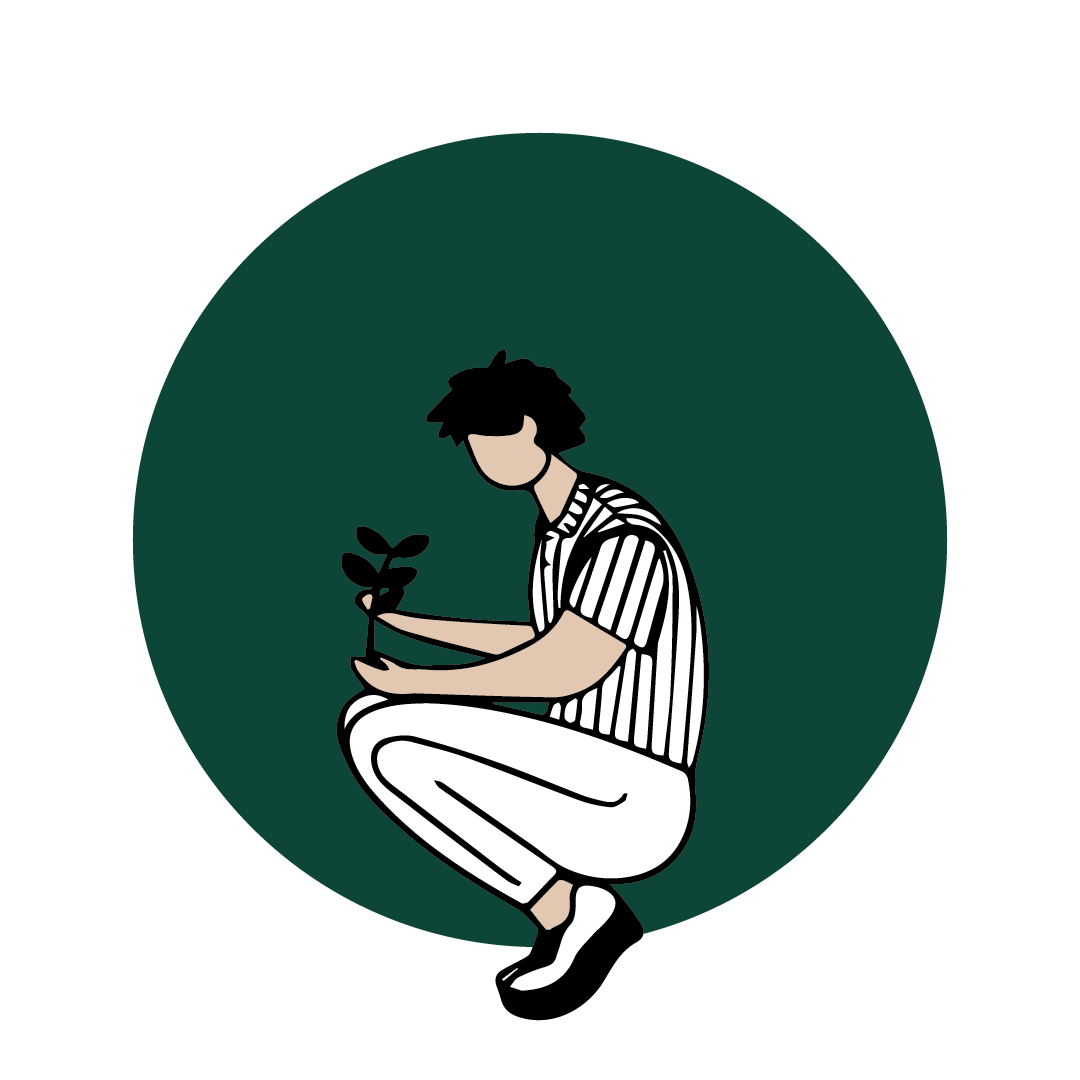 ---
Share Your Pathway!
Share about your Direct Service pathway on social media & inspire others to get involved!
---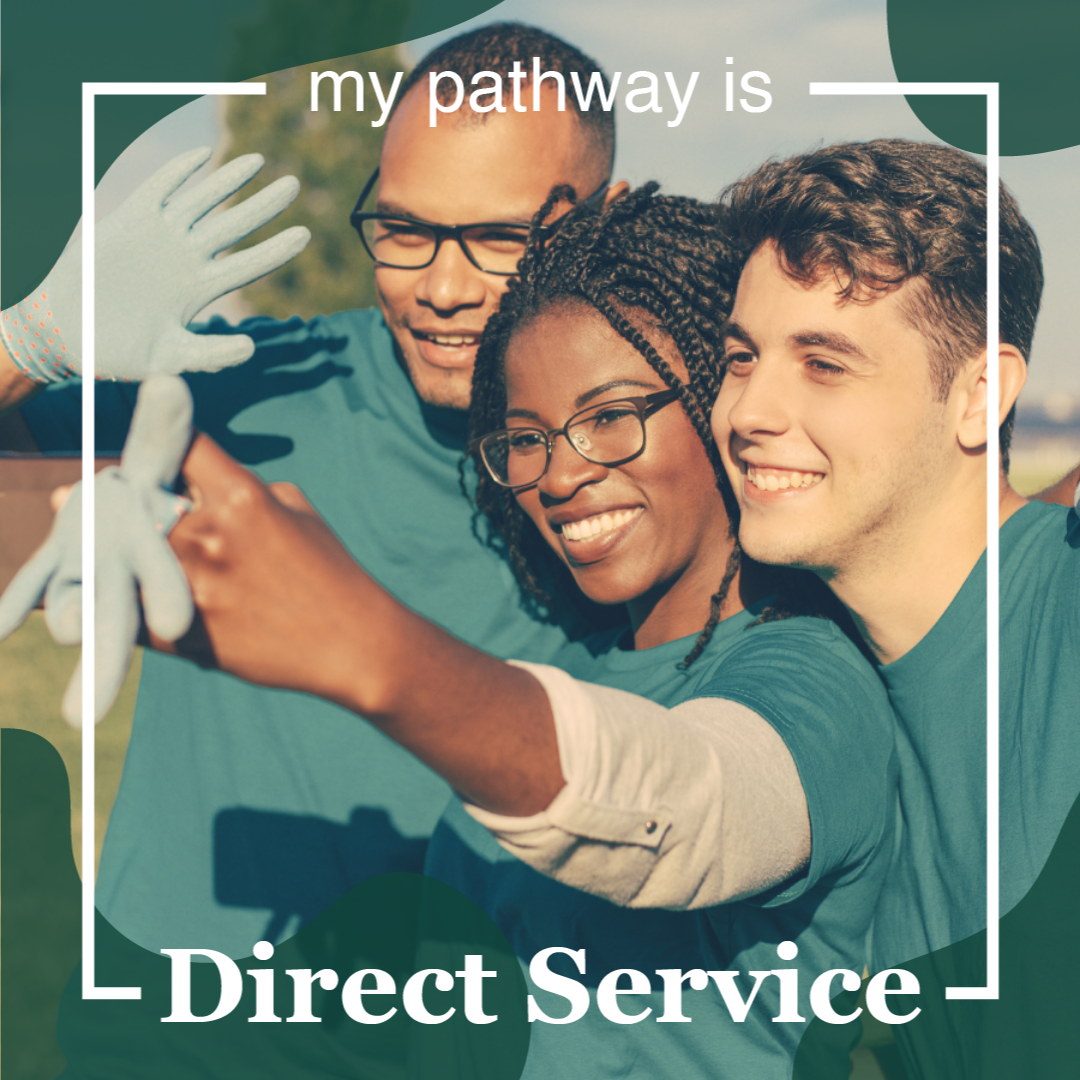 ---
Customize a Pathways Post
---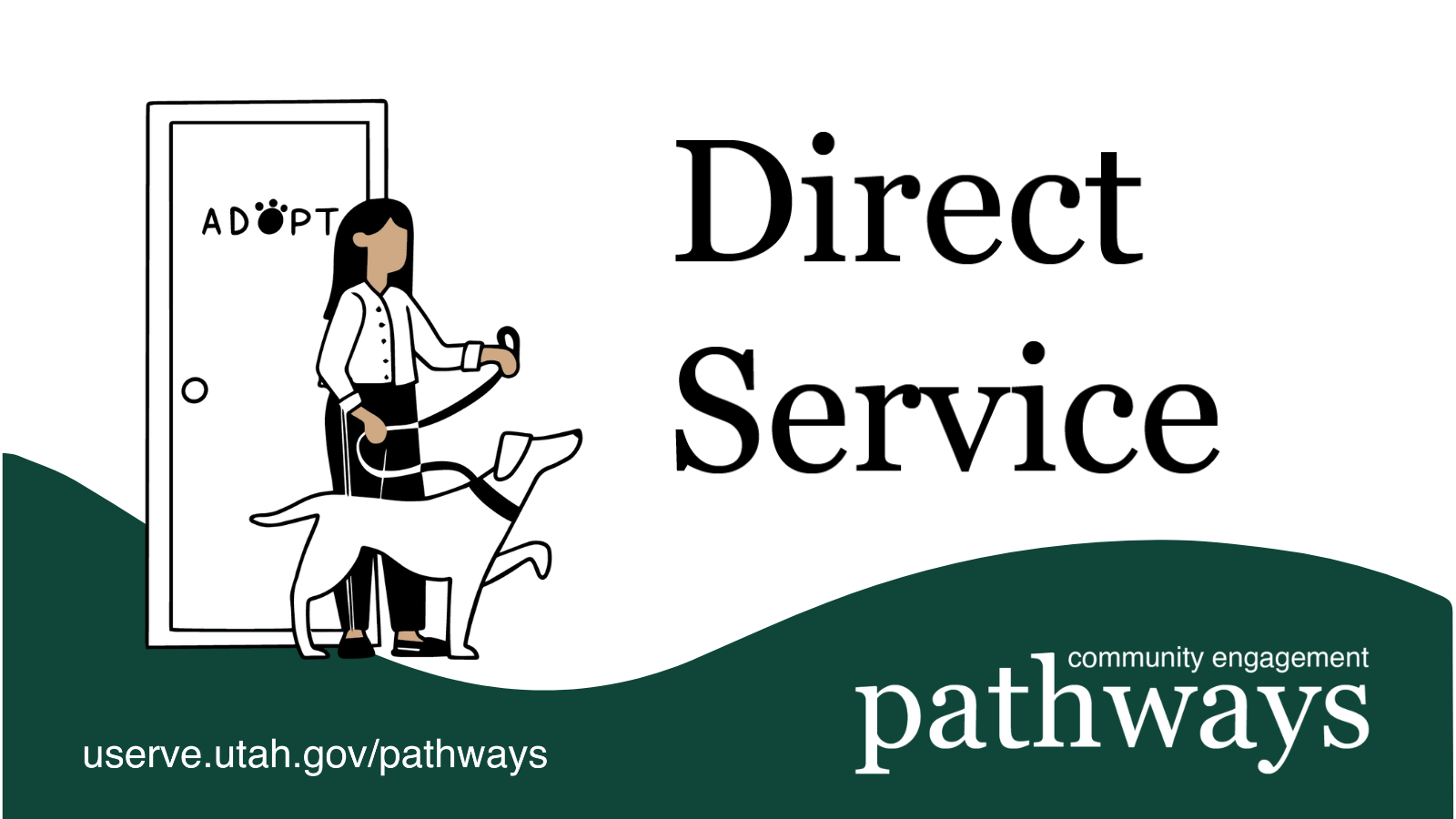 ---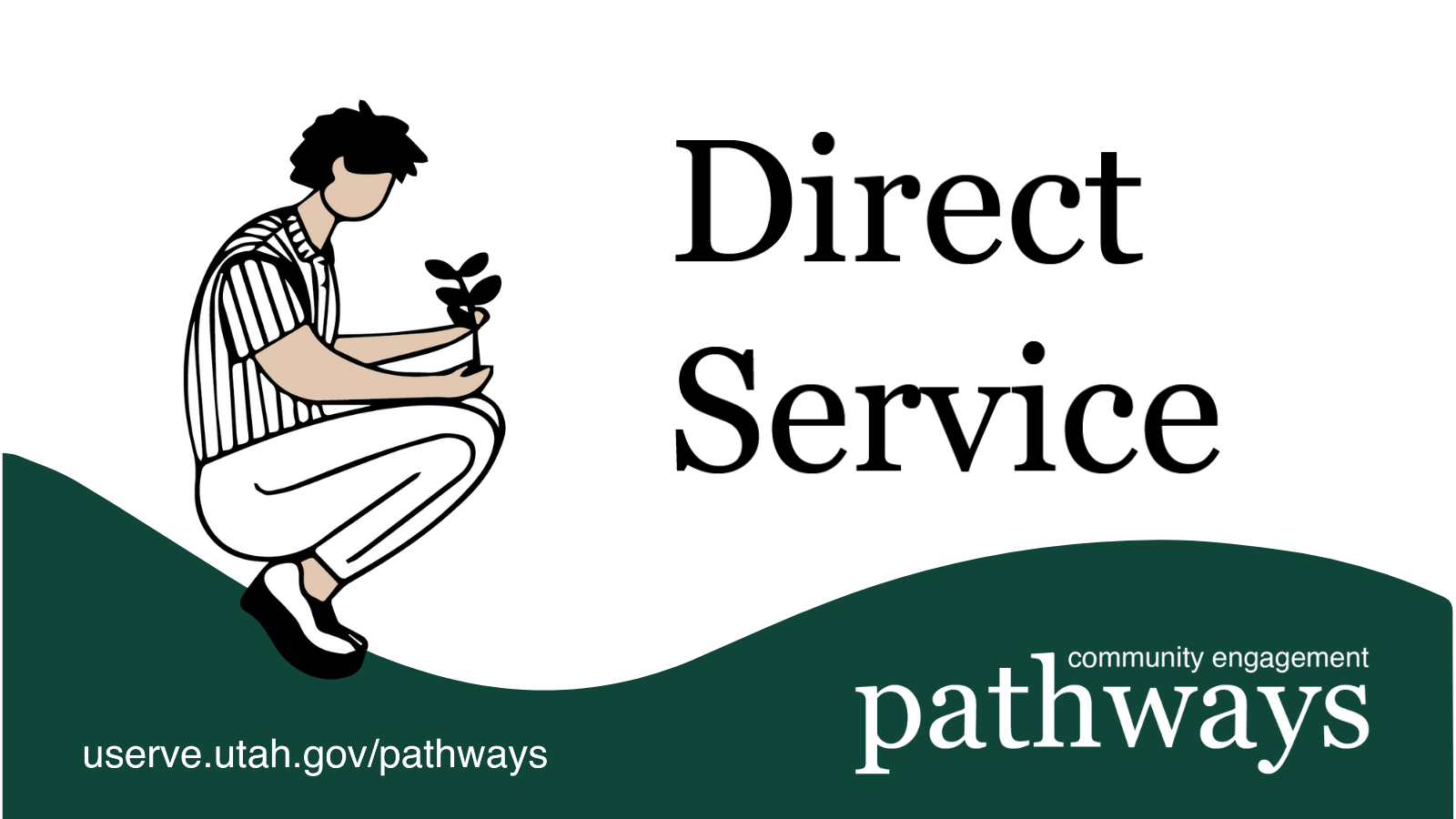 ---
Tweet Your Pathway
---
Sample Tweet:
• • •
I make a difference in my community through direct service!
Discover your Community Engagement Pathway at
userve.utah.gov/pathways
#UServeUtah
#CommunityEngagementPathways
• • •
Download the images by clicking on them above, right click, and save