May 16, 2022
"I alone cannot change the world, but I can cast a stone across the waters to create many ripples."

-Mother Theresa
Every Monday for the past 19 years, Kent Boggess could be found supporting the Seager Memorial Clinic, a nonprofit organization in Ogden that provides free medical, dental, and mental healthcare for those in need in Northern Utah. Kent has spent almost two decades using his professional skills as a pharmacist to assist those in need of care. His compassion for others has made a tremendous difference in his community, and in the lives of those around him. Kent has created many ripples of kindness and exemplifies what can be accomplished using the power of service.
As a volunteer Pharmacist with Seager Memorial Clinic, Kent ran the medication room to provide prescription and over-the-counter medications to patients at absolutely no cost. Kent also used his professional skills to form a relationship with the South Ogden Walmart to purchase diabetes supplies and drugs for diabetic patients, and even helped secure deveral grants from Walmart to support the clinic's work.
In order to provide the best possible care for patients, Seager Memorial Clinic needed an A1c machine to monitor blood sugar levels and screen for both prediabetes and diabetes. Typically, healthcare facilities can only operate A1c machines with a commitment to purchase a certain amount of cartridges per month. Kent was able to secure an A1c machine with no such commitment, allowing the clinic to save on costs and still provide this critical resource to patients. Kent babied that machine for years, making sure its controls were in check so every test was 100% accurate.
Now retired, Kent serves on Seager Memorial Clinic's Board of Directors and continues to connect the clinic with organizations in the Ogden Community. Most recently, he helped foster a partnership with Treeo Senior Living. Last year alone Treeo Senior Living donated over $1,500 in monetary support and over $1,000 in in-kind donations including homeless "kindness kits" and over 700 pairs of adult socks.
The Utah Commission on Service & Volunteerism honors Kent for his contributions, and encourages all to find a way to get involved and make a difference. Let today be the day you start to make your own ripples of kindness!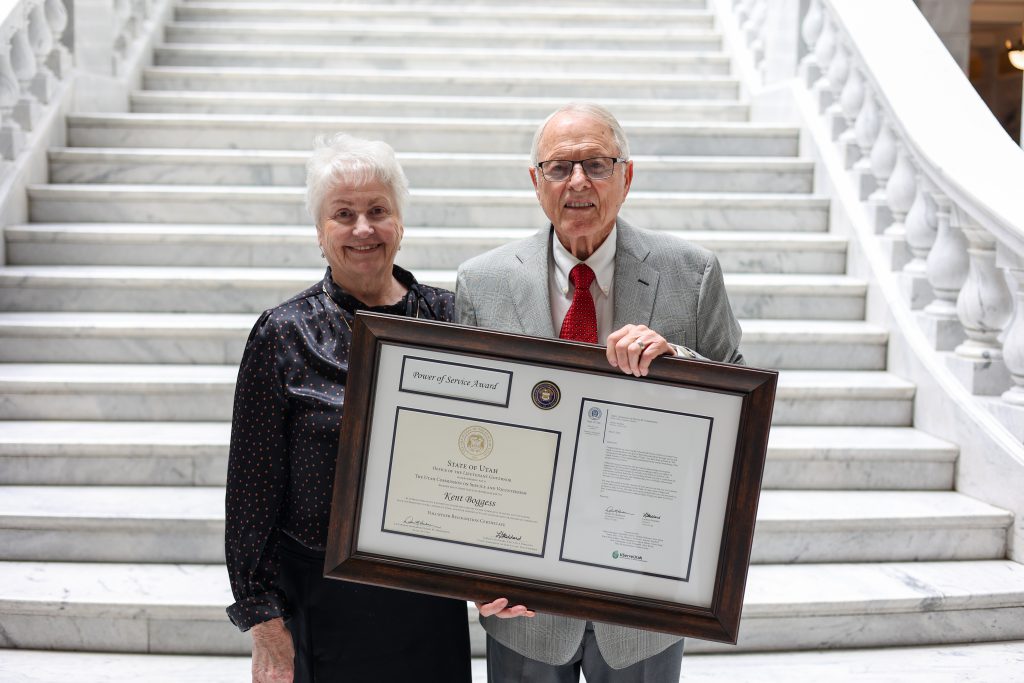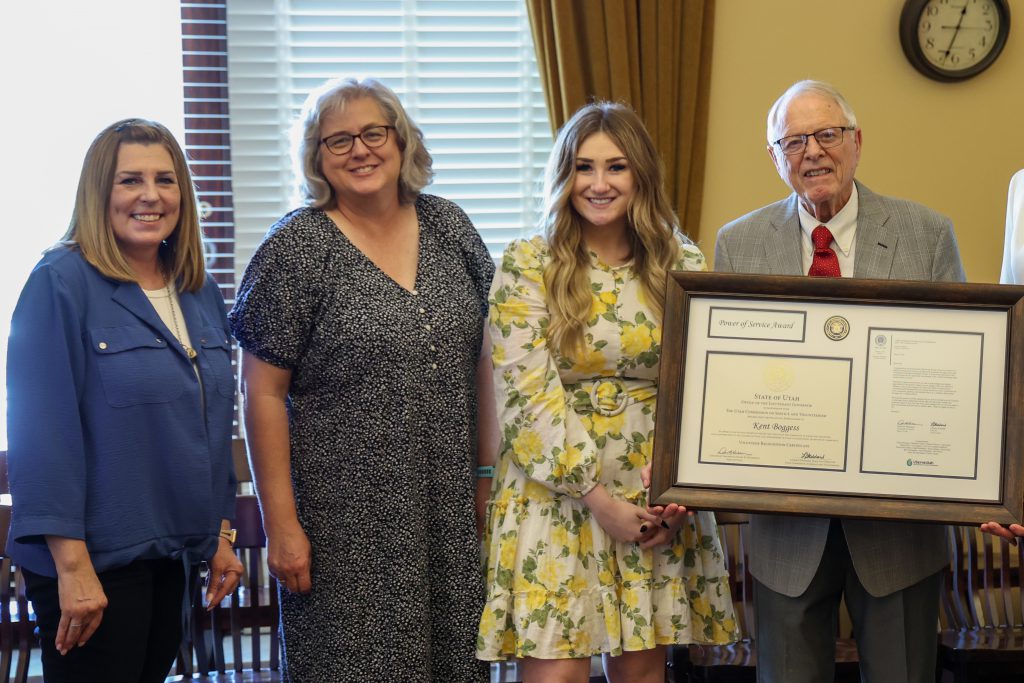 —
Kent and his wife Myrna have five children, eight grandchildren, and five great grandchildren. Kent was nominated for the Lt. Governor's Volunteer Recognition Certificate by Jerika Mays, Executive Director of Seager Memorial Clinic. Kent was selected by the Utah Commission on Service & Volunteerism for the Power of Service Award from over 600 candidates.
The Power of Service Award is presented up to three times per year by the Utah Commission on Service and Volunteerism to a volunteer who shows significant commitment to the overall well-being of the populations they serve.