The AmeriCorps Utah Member of the Month for March 2019 is Cam Oda! Each month, one AmeriCorps member in Utah is recognized for their commitment to the pledge they took to "Get Things Done." Cam is currently serving with the Boys and Girls Clubs of Weber-Davis in Ogden.
The Boys and Girls Clubs of Weber-Davis (BGCWD) provides additional support to students who are at risk of dropping out of school due to chronic absenteeism and students who are not achieving mastery levels on SAGE (state-wide testing) assessments. AmeriCorps members support these students by mentoring them both during the school day and after school at the club. Learn more about AmeriCorps programs in Utah here!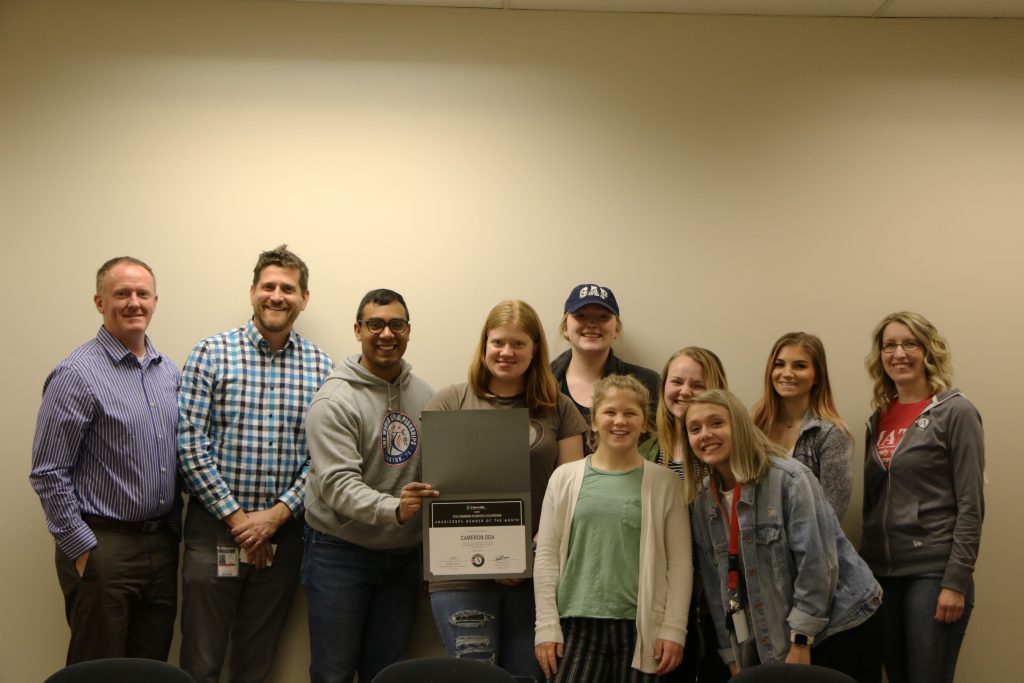 "Cam Oda has been instrumental in helping us roll out our new tardy policy, which is already having a positive effect on our school culture at Mt. Ogden Jr. High. Cam meets with students one on one to set goals and expectations for being to class on time. He contacts parents when students begin to accumulate tardies. He maintains all of the tardy/on-time data. Cam also manages a case load of 9th grade students who are credit-deficient, and help them to set goals for credit recovery. "

Cynthis Smith, Principal, Mt. Ogden Jr. High
Thank you for your service, Cam! And congratulations on being the AmeriCorps Member of the Month!