---

---
Donating or using private funds or charitable contributions from individuals or institutions to contribute to the public good.
---
Philanthropy may be familiar to you, but it might also feel like you need to be a millionaire to be engaged in this pathway. However, philanthropy can mean many things and anyone can engage with this pathway. At the heart of this pathway is supporting a cause or organization for which you are passionate. While this support can be financial, it can also look like donating your time and effort to support an organization or cause. For example, you can help organize a fundraising campaign or food drive for an organization. Anyone can be a philanthropist!
---
Access the Philanthropy Toolkit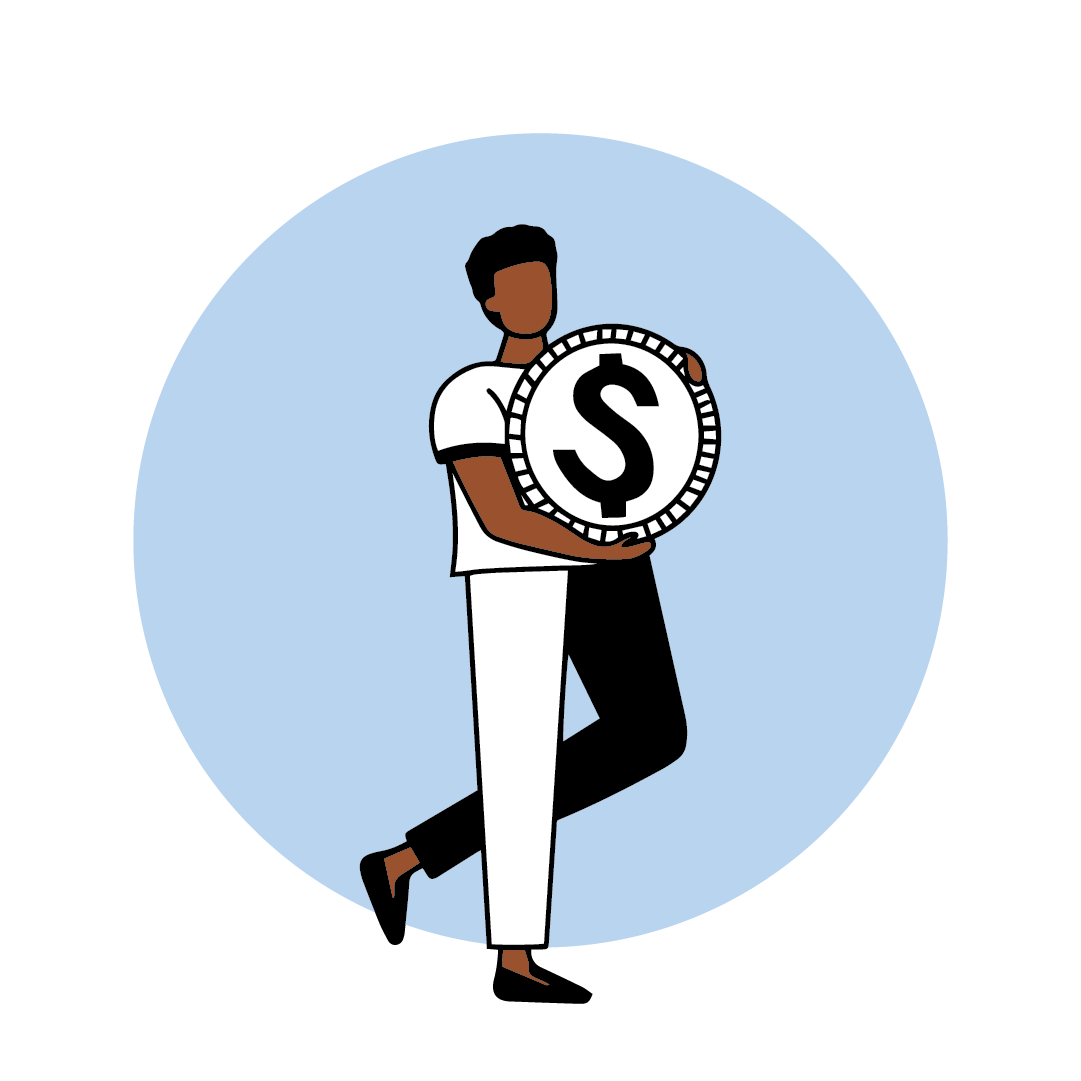 ---
Share Your Pathway!
Share about your Philanthropy pathway on social media & inspire others to get involved!
---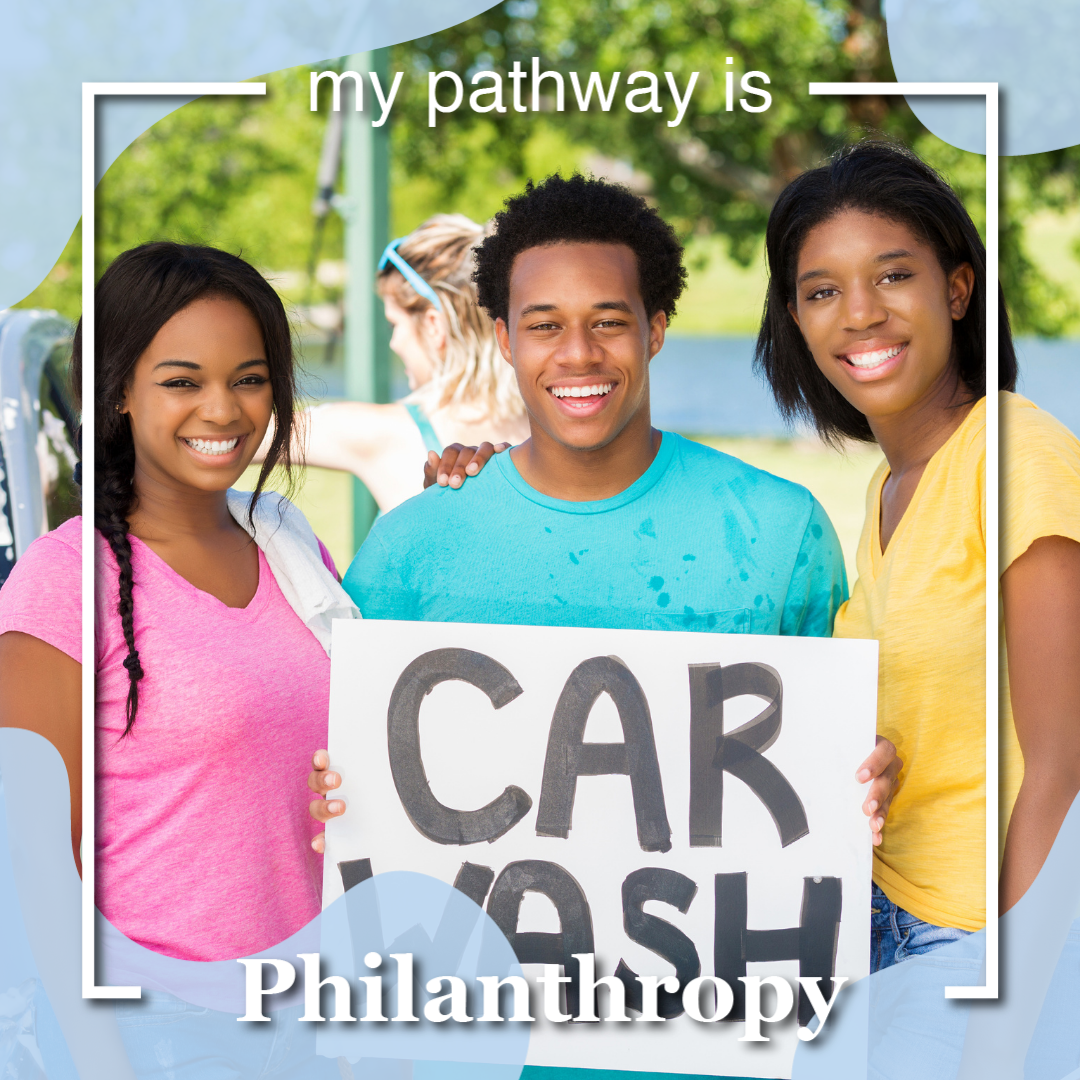 ---
Customize a Pathways Post
---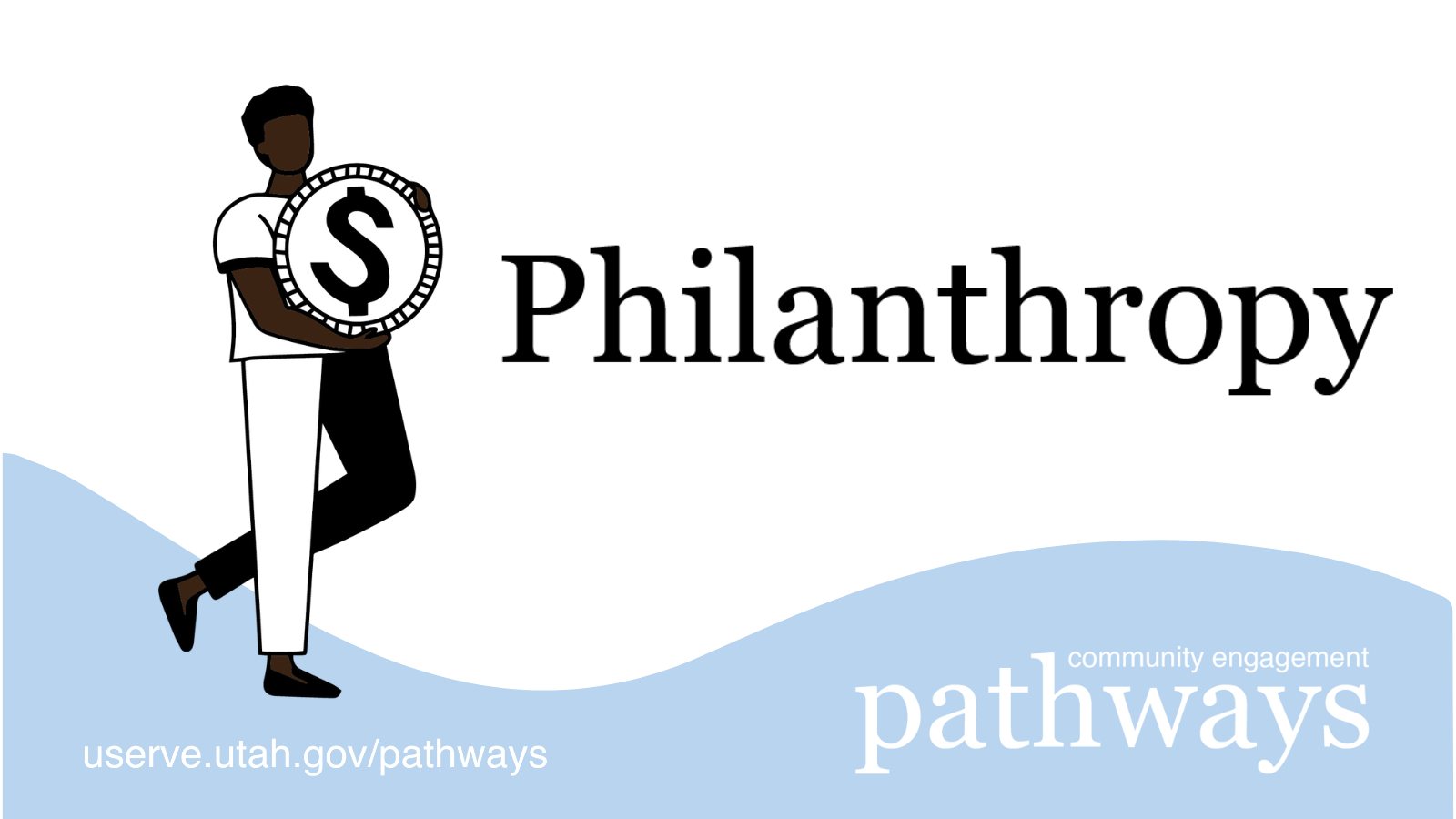 ---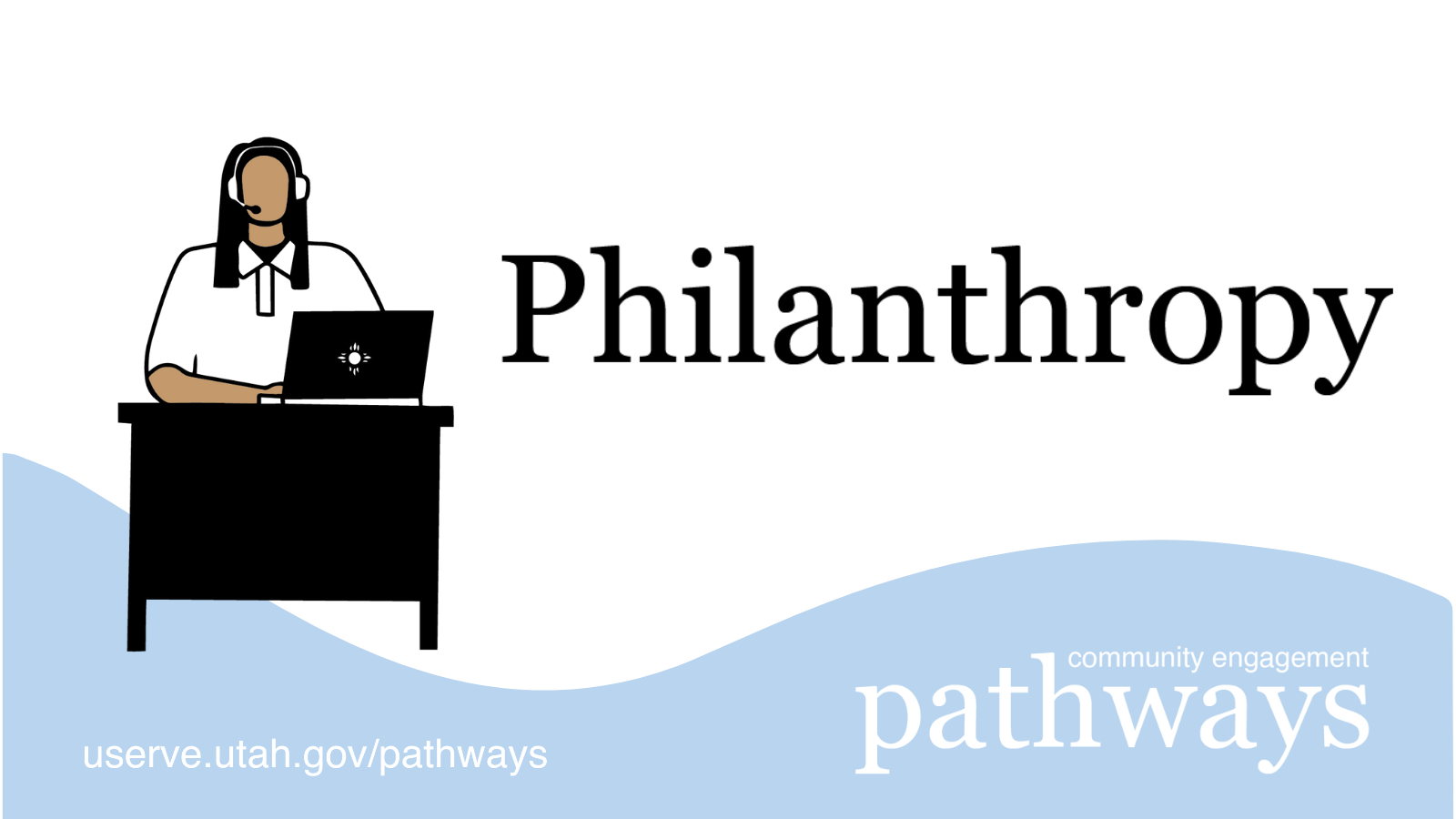 ---
Tweet Your Pathway
---
Sample Tweet:
• • •
I make a difference in my community through philanthropy!
Discover your Community Engagement Pathway at
userve.utah.gov/pathways
#UServeUtah
#CommunityEngagementPathways
• • •
Download the images by clicking on them above, right click, and save