July, 2019
George Atwood cares about his community. He is the type of person that acts when he sees someone in need and never hesitates to lend a helping hand. He has helped shape his Cache Valley Community into one of caring and support.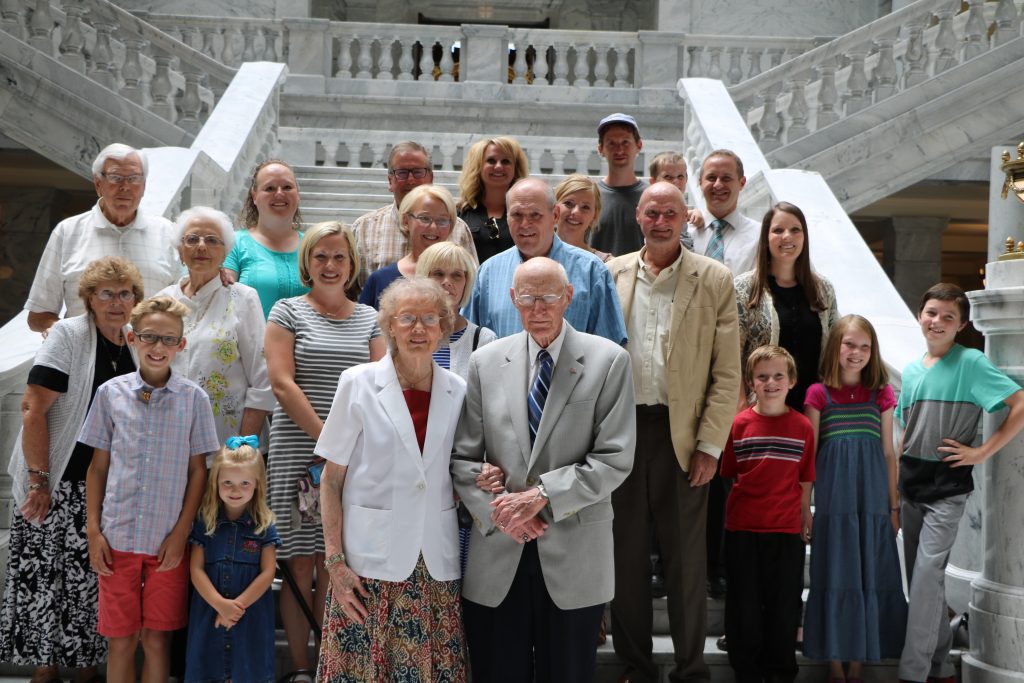 For the past 21 years, he has been volunteering with the Cache Senior Center and has given more than 6,500 hours of service. If you calculate out the value of a volunteer hour, his service is the equivalent of donating almost $200,000! During his hours of service, he has lent many a listening ear and a shoulder to lean on. He has become a dear friend to those he serves. When he makes deliveries for the Meals on Wheels program, he brings not only food, but also a smile and caring personality. He has delivered Meals on Wheels longer than any other driver in Cache Valley's history!
George turned 91 years young this year, and if the past 21 years are any indication, he won't be slowing down any time soon! His service has made a significant impact in his community, and in the lives of those he serves.
George was presented with the Power of Service Award on July 18, 2019. He brought along the largest group of supporters that the commission has seen!
Thank you to the Public & School Partnership of Northern Utah for this nomination.
---
The Power of Service Award is presented three times per year to a volunteer that shows exceptional commitment to the populations they serve. All nominations for the Lt. Governor's Recognition Certificate are considered for the Power of Service Award.