---
Utah Innovation Hub Network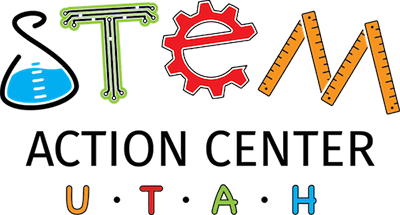 AmeriCorps Innovation Hub Network Members will be stationed at Innovation Hub Network locations around the state and will be responsible for engaging participants in high-quality, inclusive, and culturally-responsive STEM programming. Members will receive training on STEM activity facilitation best practices and, with the guidance of their Site Supervisor, aid in the development of additional STEM activities, lessons, and curriculums in a limited capacity. To help support the successful facilitation of STEM programming at Innovation Hubs, Members may also participate in the set up, troubleshooting, and ongoing maintenance of makerspace equipment.
Apply to Serve as an AmeriCorps Utah Innovation Hub Network Member

Members have the chance to learn about STEM facilitation and makerspace skills. Often, makerspaces are full of equipment that requires the development of high demand skills. In the process of working in these spaces, Members develop high-demand STEM skills as well as excellent management, organization, and volunteer supervision skills as they work hand in hand with Site Supervisors to manage a meaningful and effective makerspace program. 
 
Over the course of their up-to 12-month term of service, members receive a living allowance of $6,750 as quarter-time members (450 hours), or $13,500 as half-time members (900 hours). This living allowance is paid out in equal monthly installments.

At the end of each honorably completed service year, members are awarded an education credit that can be used for tuition, fees, and books at any accredited post-secondary institution or towards payment of student loans. For this position, this will total $1,678.57/$3,172.50 for 450/900 hours of service, respectively. members over the age of 55 can transfer their education award to a child or grandchild. All members qualify for forbearance of payments on current student loans.
---
---