AmeriCorps is a network of local, state, and national service programs. Every year more than 80,000 Americans engage in intensive service to meet community needs in the areas of education, healthy futures, environmental stewardship, disaster services, economic opportunity and veterans and military families. Nationwide, AmeriCorps members serve with more than 2,000 nonprofits, public agencies, and community organizations. Your organization could be one of them!
Members serve in full or part-time positions over a 10-12 month period. Upon completion of their service, members receive a Segal AmeriCorps Education Award to pay for college, graduate school, or to pay back qualified student loans. Members also have access to other benefits such as health insurance, child care, training, and student loan forbearance during their service. Some members also receive a modest annual living allowance depending on the terms of their program.
> Apply to operate an AmeriCorps program at your organization
Established in 1993, the Corporation for National and Community Service (CNCS) is a federal agency that engages millions of Americans in service through its core programs–Senior Corps and AmeriCorps–and the national volunteer efforts through serve.gov. The mission of CNCS is to improve lives, strengthen communities, and foster civic engagement through service and volunteering. As the nation's largest grantmaker for service and volunteering, CNCS plays a critical role in strengthening America's nonprofit sector and addressing our nation's challenges through service. Visit nationalservice.gov to learn more about this agency and its programs.
Utah STEM Initiative AmeriCorps Program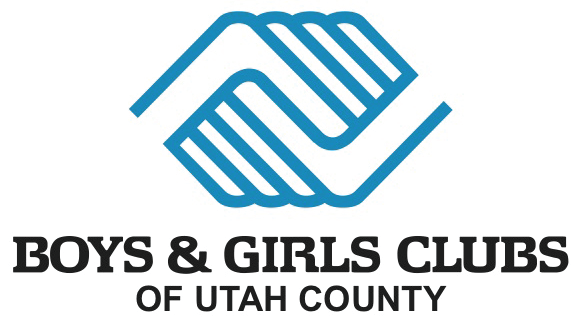 ---
Program Focus: Education
The Utah STEM Initiative AmeriCorps Program engages underprivileged youth in the fields of Science, Technology, Engineering and Math (STEM). Through tutoring and mentoring activities, students increase their knowledge of the STEM field and experience a shift in attitude, awareness, engagement, behavior and skill. Students are also mentored and have the opportunity to network with STEM professionals and education institutions.
AmeriCorps Members: 56
Boys and Girls Club of Utah County
Program Contact:
Max Rogers
maxr@bgcutah.org
801-876-0314
The Boys and Girls Club of Weber-Davis
---
Program Focus: Education
The Boys and Girls Clubs of Weber-Davis (BGCWD) provides additional support to students who are at risk of dropping out of school due to chronic absenteeism and students who are not achieving mastery levels on SAGE (state-wide testing) assessments. AmeriCorps members support these students by mentoring them both during the school day and after school at the club.
AmeriCorps Members: 14
Boys and Girls Club of Weber-Davis
Program Contact:
Kim LeDuc
kiml@bgcweberdavis.org
801-510-8867
BYU Family, Home and Social Science (FHSS)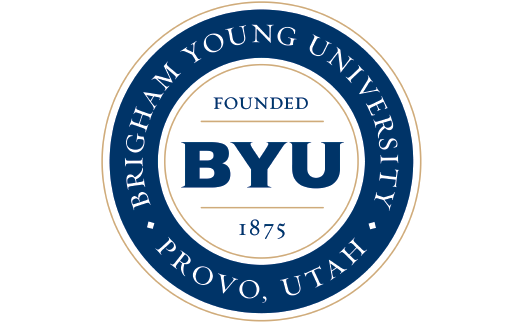 ---
Program Focus: Healthy Futures
BYU Family, Home and Social Science (FHSS) AmeriCorps utilizes members from the BYU FHSS student body to increase the capacity of non-profit mental health and substance abuse treatment facilities. Under the supervision of a licensed mental health professional, AmeriCorps members serve in a variety of service locations along the Wasatch Front, providing direct clinical services to clients seeking treatment.
AmeriCorps Members: 112
BYU FHSS
Program Contact:
Charlene Clark
charlene_clark@byu.edu
801-422-7438
Utah Higher Education AmeriCorps Network (UHEAN)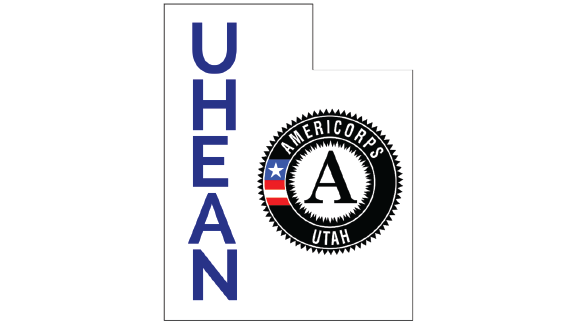 ---
Program Focus: Healthy Futures & Education
Utah Higher Education AmeriCorps Network (formerly Utah Campus Compact) utilizes students as AmeriCorps members at seven colleges and universities throughout the state. UHEAN will place AmeriCorps members who provide support to hundreds of community organizations through direct service and capacity building efforts. The work performed by AmeriCorps members increases the ability for organizations to continue providing much-needed services in the areas of education, healthy futures and economic opportunity.
AmeriCorps Members: 924
UHEAN
Program Contact:
Brittany Fish
brittany.fish@usu.edu
801-585-7108
---
Program Focus: Environmental Stewardship
Utah Conservation Corps is a statewide program that partners with federal, state, local, and nonprofit agencies to protect, restore and enhance our environment. This program engages AmeriCorps members in working to complete projects in creation, maintenance, and improvement of trail access. In addition, members participate in construction and maintenance, noxious weed removal, habitat restoration, fuels reduction, environmental education, and volunteer management. Many of the AmeriCorps members are also certified first responders, making them available for deployment in the event of an emergency or disaster situation in the United States.
AmeriCorps Members: 180
Utah Conservation Corps
Program Contact:
Sean Damitz
sean.damitz@usu.edu
435-770-6104
Canyon Country Youth Corps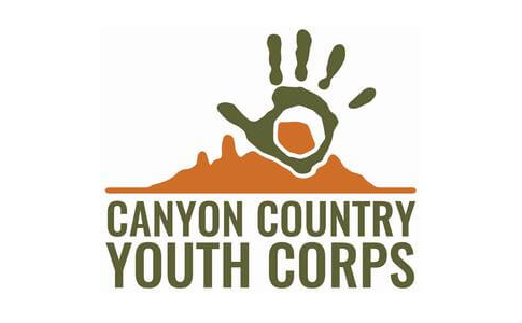 Program Focus: Environmental Stewardship
Canyon Country Youth Corps, operating through the Four Corners School of Outdoor Education, addresses needs in Utah's most rural and economically challenged area, San Juan County. The Youth Corps completes fuels reduction, invasive species removal, riparian restoration, trail maintenance, and construction projects on public lands. AmeriCorps members work with underserved youth as part of these crews, with the goal of healthier public land ecosystems that will also cultivate the next generation of environmental stewards.
AmeriCorps Members: 33
Canyon Country Youth Corps
Program Contact:
Ricky Begaye
rickyb@ccdiscovery.org
435-587-2156 ext. 1008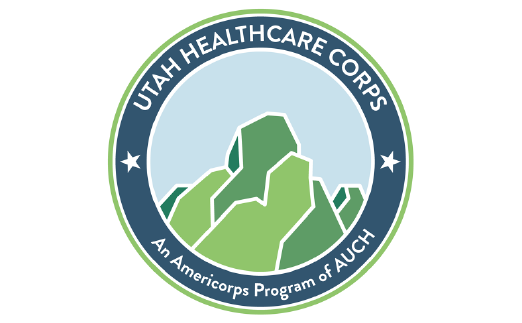 ---
Program Focus: Healthy Futures & Economic Opportunity
The Utah Healthcare Corps, operating through the Association for Utah Community Health, places AmeriCorps members at sites across the state where they work to improve health outcomes in the areas of immunization, diabetes, insurance enrollment and reduction of health disparities for special populations. Members work to reduce barriers to healthcare and expand services for the medically underserved.
AmeriCorps Members: 26
Utah Healthcare Corps
Program Contact:
Cynthia O'Connor
cynthia@auch.org
801-716-4613
United way of northern utah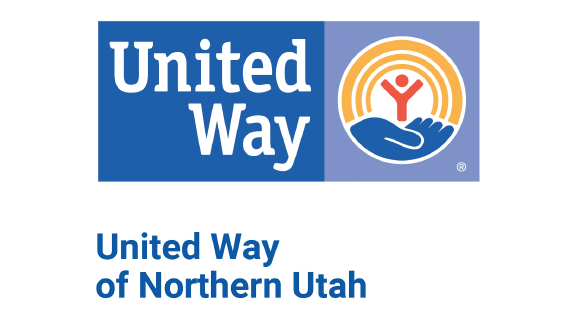 ---
Program Focus: Education
The United Way of Northern Utah (UW) AmeriCorps Members will
implement the Utah AmeriCorps Education Initiative (UAC) including the Elementary Literacy
Tutoring Program (EP) and the Secondary Graduation Mentoring Program (SP) in high-need sites across Utah. At the end of the first program year, the AmeriCorps members will be responsible for increasing the percentage of elementary students proficient in reading and the number of secondary students who graduate on-time. In addition, the AmeriCorps members will leverage 1,350 volunteers who will be engaged in 1:1 tutoring or 1:1 mentoring to K-12 students.
United Way of Northern Utah
Program Contact:
Saren Loosli
sloosli@uwnu.org
801-399-5584
Salt Lake County's Most Vulnerable Populations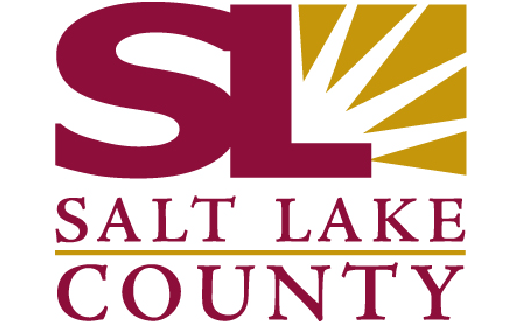 ---
Program Focus: Economic Opportunity
Salt Lake County's Most Vulnerable Populations program utilizes AmeriCorps members in a variety of agencies that help the homeless obtain housing, provide assistance to the formerly homeless, and connect them to other mainstream services to increase self-sufficiency. Members support case management services that have been successful in supporting the State's Ten Year Plan of ending chronic homelessness.
AmeriCorps Members: 15
AmeriCorps Salt Lake County
Program Contact:
Kevin Favreau
KFavreau@slco.org
385-468-4877
---
Program Focus: Education
Playworks AmeriCorps engages AmeriCorps members to serve in 12 low-income, at-risk elementary schools throughout Salt Lake County. These members create positive and inclusive school environments where every kid thrives both inside the classroom and out. Corps members teach social/ emotional skills, get kids active and promote play as an integral tool for improving student outcomes. By leveraging the power of play to empower students to become productive learners, Playworks Corps Members are deepening student connections to the learning experience.
AmeriCorps Members: 19
Playworks AmeriCorps
Program Contact:
Ben Cromwell
bcromwell@playworks.org
801-503-5917
Senior Charity Care Foundation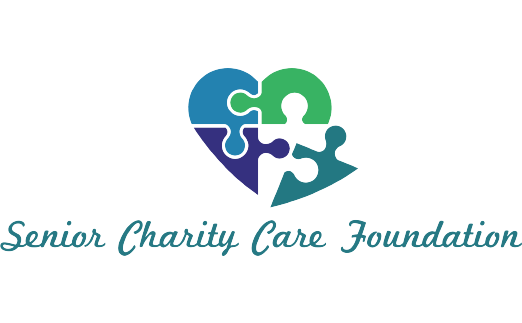 Program Focus: Healthy Futures
Senior Charity Care Foundation (SCCF)'s mission is to improve the quality of life for elders in need. This program utilizes AmeriCorps members to help Utah's elderly population access affordable medical services such as dental, vision, and auditory services.
AmeriCorps Members: 10
Senior Charity Care
Program Contact:
Beth Ehrhardt
behrhardt@ensignservices.net
801-486-6808